Kaberuka - AfDB Leveraging Africa's Resources for Infrastructure
The head of the African Development Bank, Donald Kaberuka - named 'African of the Year' by the Daily Trust newspaper in Abuja - tells AllAfrica how the Bank is mobilizing Africa's own resources to raise billions more dollars for financing development of the continent's infrastructure.
InFocus
A panel of judges which decides the annual "African of the Year" award for the Daily Trust newspaper of Abuja has named Dr. Donald Kaberuka, president of the African Development ... Read more »
Video
Author:

AllAfrica

Publisher:

Publication Date:

13 February 2014

AllAfrica exclusive interview with African Development Bank Head Donald Kaberuka on how Africa can have jobs, power, and prosperity. Read the ... see more »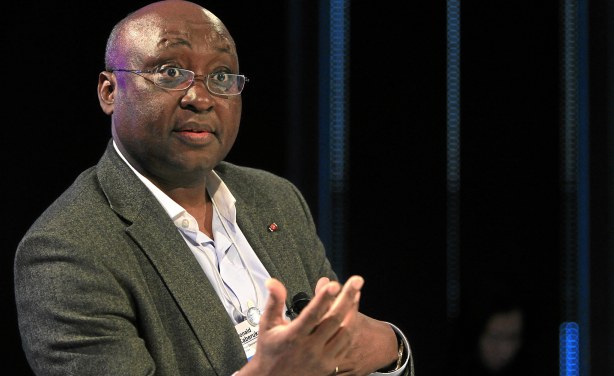 Donald Kaberuka.
Africa: President Donald Kaberuka Is 2013 'African of the Year'

African Development Bank, 16 January 2014

In November 2013, Donald Kaberuka, President of the African Development Bank Group, was named the recipient of the 2013 Daily Trust African of the Year award. Read more »

Nigeria: Africa's Banker Named 2013 'African of the Year'

Daily Trust, 8 November 2013

Dr. Donald Kaberuka, President of the African Development Bank (AfDB) has emerged the Daily Trust African of the Year 2013. Read more »

Africa: Security, Peace, Stability and Job Creation - The Continent's Priorities for 2014

African Development Bank, 10 January 2014

African Development Bank Group President, Donald Kaberuka, on Thursday, January 9, 2014, in Tunis, held talks with the diplomatic community accredited to Tunisia, to look forward… Read more »

Africa: Africa's Institutions Endorse AfDB's Africa50 Fund to Support Infrastructure Financing

African Development Bank, 20 July 2013

In a joint declaration issued in Tunis, Tunisia, on 19 July 2013, African institutions endorsed the AfDB's Africa50 Fund as Africa's vehicle to facilitate large-scale mobilization… Read more »

West Africa: Kaberuka Promises the AfDB Will Pursue Consolidation of Development Achievements in the Sahel

African Development Bank, 8 November 2013

Donald Kaberuka, President of the African Development Bank (AfDB), completed on Thursday, November 7, in N'Djamena, Chad, the last leg of a tour that took him to four countries in… Read more »
InFocus
President of the African Development Bank and Daily Trust's African of the Year 2013, Donald Kaberuka, will be honoured at a dinner in Abuja. Read more »