Out With the Old in Guinea Bissau
The death of former president Kumba Yalá marks a symbolic break with the past, and Bissau-Guineans may be hoping to mark a more concrete break soon, as they await the counting of their votes from the weekend's general elections, writes Bram Posthumus for ThinkAfrica Press.


Guinea Bissau: Out With the Old, in With the New?

ThinkAfricaPress, 15 April 2014

For the first time in two decades, the divisive figure Kumba Yalá is not watching over Guinea-Bissau's elections. But his legacy of corruption and unrest remains. Read more »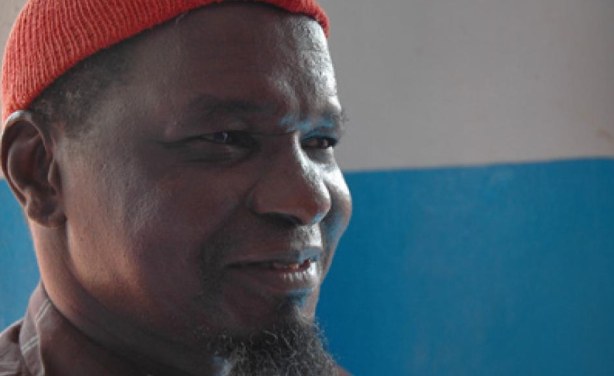 Former president Kumba Yala.
Guinea Bissau: UN Chief Commends Guinea-Bissau People for Orderly, Peaceful Elections

UN News, 14 April 2014

United Nations Secretary-General Ban Ki-moon has applauded the people of Guinea-Bissau for their orderly and peaceful participation in yesterday's presidential and legislative… Read more »

Guinea Bissau: Most Voters Head for Polls for First Time

Deutsche Welle, 13 April 2014

Voters in Guinea-Bissau have headed to polls to elect a president and parliament. The much-delayed election aims to draw a line under a 2012 military coup that plunged the West… Read more »

Guinea Bissau: Nation Heads to Polls Sunday

Deutsche Welle, 11 April 2014

In no other African state has an election been postponed so often as in Guinea-Bissau. People have been waiting for a legitimate government since a coup in 2012. Now the long wait… Read more »

Guinea Bissau: Guinea-Bissau Holds First Post-Coup Election

VOA, 11 April 2014

Guinea-Bissau goes to the polls Sunday for a much-awaited presidential and parliamentary election. Read more »

Guinea Bissau: Elections in Guinea-Bissau

State Department, 9 April 2014

Press Statement Read more »

Guinea Bissau: UN Calls for Credible Polls

UN News, 4 April 2014

The United Nations Security Council has urged all national stakeholders in Guinea-Bissau to facilitate the conduct of peaceful and credible elections on 13 April, when citizens of… Read more »

Guinea Bissau: UN Panel Stresses Need for Free, Fair Polls

UN News, 1 April 2014

The United Nations panel dealing with peacebuilding efforts in Guinea-Bissau today welcomed the successful preparations for the country's upcoming legislative and presidential… Read more »

Guinea Bissau: Guinea-Bissau Votes in Bid for Stability

UNDP, 11 April 2014

Bissau heads to the polls this Sunday, in a presidential and parliamentary election many hope will bring stability to the tiny West African nation. Read more »
InFocus
The Economic Community of West African States is cautiously optimistic that the poll will be transparent, but analysts warn it willl resolve little if international partners do not ... Read more »

Ahead of presidential and legislative elections in November, a senior United Nations envoy says major reforms are necessary in order for the process to be seen as free and fair. Read more »