Djibouti President in DC for Strategic Partnership Talks
The president of Djibouti is in Washington, DC this week to discuss the tiny east African nation's strategic relationship with the United States. Djibouti hosts the largest American military installation on the continent,
Camp LeMonnier
, home to some 4,000 military and civilian personnel and contractors.
Video
Publisher:

Publication Date:

5 May 2014

The United States secured long term access Monday to a military base in Djibouti that it uses to launch counter-terrorism missions, including drone ... see more »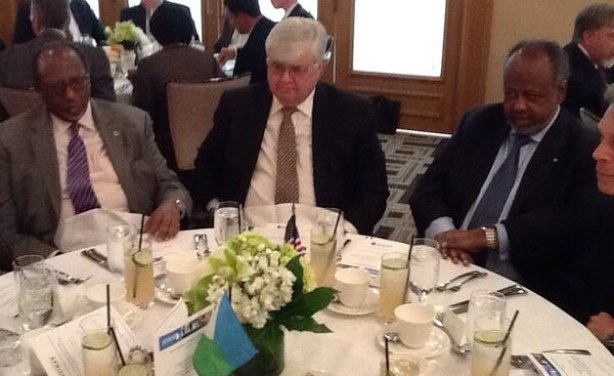 President Ismail Omar Guelleh of Djibouti (right) at a Corporate Council on Africa luncheon in Washington, DC with CCA President Stephen Hayes and Djibouti's Ambassador to the United States and United Nations Roble Olhaye, dean of the Washington Diplomatic Corps.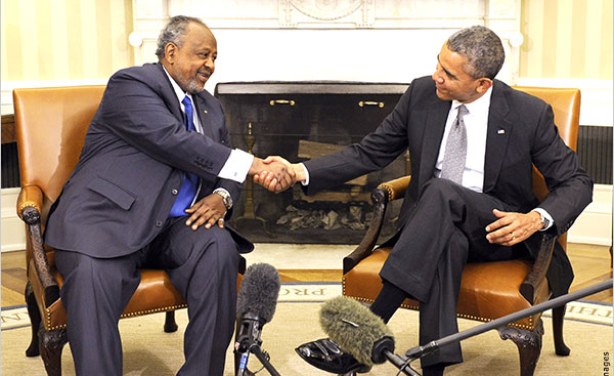 President Obama and President Ismail Omar Guelleh of Djibouti discuss ways to strengthen security and economic ties at their meeting in the White House.