Cholera Kills Scores in Nigeria Refugee Camp
At least 70 people have died as a result of a suspected Cholera outbreak in the internally displaced persons camp at Bali Local Council of Taraba State.
Nigeria: 50 Children Die From Cholera

Premium Times, 2 October 2014

Controversy is brewing in Taraba State, North-Central Nigeria, following reported outbreak of measles and cholera believed to have killed 50 children in a refugee camp. Read more »

Nigeria: 80 Die of Cholera, Measles in Taraba Refugee Camp

Vanguard, 1 October 2014

Jalingo--No fewer than 50 children have died of measles and cholera in the last five weeks at the refugee camp in Bali, headquarters of Bali Local Government Area of Taraba State Read more »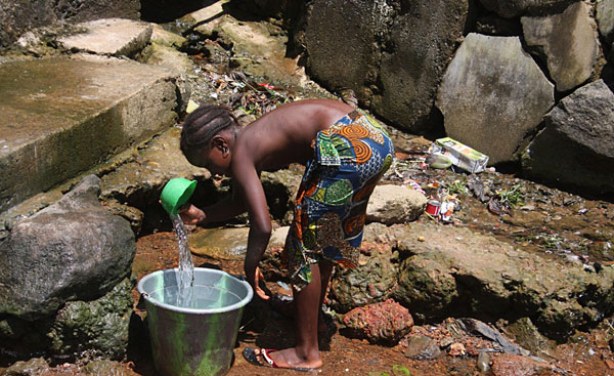 A young girl collects water from a rubbish-filled water hole (file photo).
InFocus
At least 27 people have died as a result of a cholera outbreak at the Internally Displaced Persons' resettlement camp in Biu, Borno State. Read more »