Mega-Green Initiative Set for South Africa's Karoo
Comprising a conference and tourism precinct as well as a four megawatt solar panel field, the project Giant Flag, takes its name from its most inspired element - a 66 hectare South African flag made up of 2.5 million coloured desert plants.
Video
Author:

Giant Flag

Publisher:

Publication Date:

16 October 2014

Plans are afoot to create a massive South African flag out of desert plants and solar panels in the Karoo. The Giant Flag project was launched in ... see more »
South Africa: More Than Just a Giant Flag

Daily Maverick, 27 October 2014

GREG NICOLSON went to the Eastern Cape last week looking for a flag of unimaginable proportions. Instead, he found a project that when completed will be a symbol of a more equal,… Read more »

South Africa: Design Job Creation Success in Klein Karoo

Biz-Community, 25 February 2014

In a joint effort by craft and design entrepreneur, AVOOVA, the Jobs Fund (National Treasury) and the Cape Craft & Design Institute, 50 sustainable jobs have been created in… Read more »
InFocus
The government's lifting of a moratorium on fracking has raised the stakes for both those for and against the controversial practice which many believe will harm the fragile ... Read more »

Anti-fracking activists have upped the ante against the exploration for gas in the Karoo by lamenting the failure of government to regulate mining pollution, and have called for a ... Read more »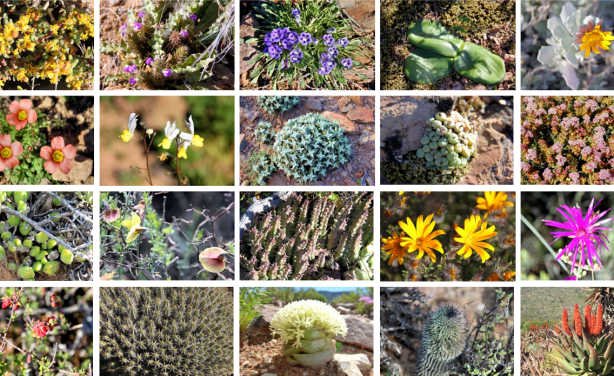 Succulents in South Africa's Karoo region.