Military Chief Pledges Consensus As Compaore Exits Burkina Faso
Army leaders in Ouagadougou announced that Lieutenant-Colonel Yacouba Issaac Zida will run the country during a transitional period, as former president Blaise Compaore and his family take up residence in Yamoussoukoro, Cote d'Ivoire. Zida opened a Twitter account where he said: "We will work with Opposition leaders, U.N., A.U & #ECOWAS to find an acceptable agreement which conforms to the constitution" and "A unity govt will be installed to oversee a political transition, the components will be adopted by a broad consensus.".
InFocus
Troops fired shots in the air outside Burkina Faso's state broadcaster before taking the building over. Protesters on the streets, the African Union and the United States are all ... Read more »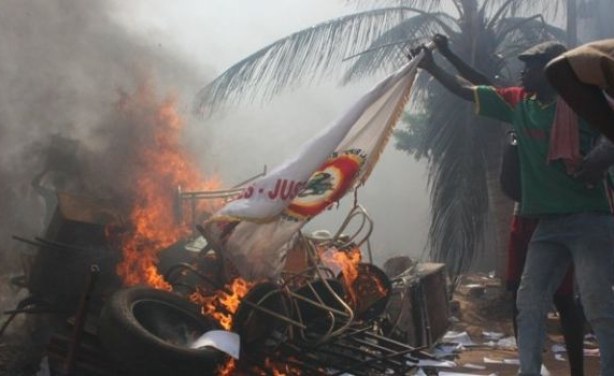 Protests in Ouagadougo.
InFocus
Another military officer, Isaac Zida, has announced he is assuming responsibility as the country's head of state. Read more »

In a communique issued late Thursday, the armed forces chief in Burkina Faso announced dissolution of the National Assembly and government. General Honore Traore ... Read more »