New Development Financing Models for Africa
With Africa enjoying an average growth rate of about 4% in 2013, compared with 3% for the global economy, as well as high rates of return for investors, the continent is attracting global attention. Before the Ebola epidemic impacted West Africa, economic estimates projected Africa's average growth rate to rise from four percent in 2013 to six percent in 2015. If Africa's growth and dynamism is to be sustained, a lot will hinge on the continent's ability to finance its own future infrastructure development.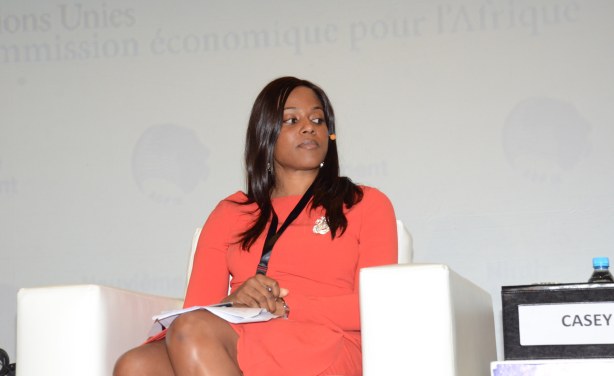 Ijeoma D. Agboti (Director, The Abraaj Group) was on the Private Equity panel during the African Development Forum (IX) in Marrakech, Morocco, October 12 - 16. The panel included Anne-Marie Chidzero, Microfinance Investment Company Ltd, Bowman Gilfillan; Mr. Nathan De Assis, Executive Director, Equity Capital Resources Plc and Mike Casey, Founding Director, Consulting Services, EMPEA. They discussed the state of Private Equity markets on the continent and ways to access it for infrastructure development.
Video
Author:

UNECA

Publisher:

Publication Date:

27 October 2014

Interviews with Panelists at the Africa Development Forum (IX), Marrakesh, Morrocco, October 12 - 16 (Part 1) see more »
Video
Author:

UNECA

Publisher:

Publication Date:

27 October 2014

Interviews with Panelists at the Africa Development Forum (IX), Marrakesh, Morrocco, October 12 - 16 (Part 2) see more »
Video
Author:

UNECA

Publisher:

Publication Date:

29 October 2014

Interviews with panelists at the Africa Development Forum (IX), Marrakesh, Morrocco, October 12 - 16. see more »
Video
Publisher:

UNECA

Publication Date:

27 October 2014

Statement by Mr. Carlos Lopes, Under-Secretary-General of the United Nations and Executive Secretary of ECA Ninth African Development Forum, ... see more »