Ranked "Top Global Company for Leaders," GE Trains Young Africans
General Electric (GE) has been ranked by Aon Hewitt, the global human resources and consulting company, as first on its annual Global Aon Hewitt Top Companies for Leaders list. The list has become the most comprehensive global leadership survey, analyzing links between leadership and financial performance. GE invests $1 billion in employee development every year with a lot of it going to programs like "GE Kujenga" (kujenga means "build" in Swahili). Under a sustainability program like "GE Kunjega", GE partners to empower people by building valuable skills, equipping communities with new tools and technology, and elevating ideas that are helping to solve Africa's challenges. See more on our GE Africa page.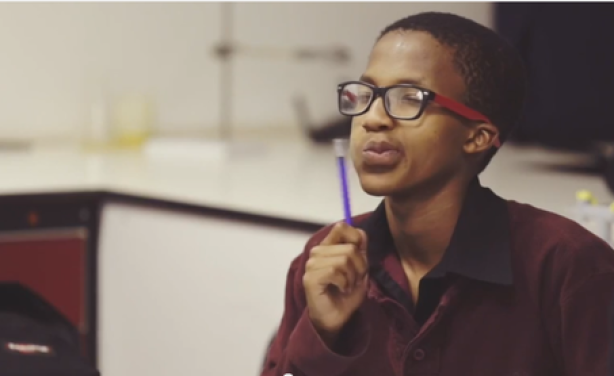 A student at the African Leadership Academy, Johannesburg, South Africa. The African Leadership Academy (ALA) identifies young leaders from across Africa and enables them to practice and develop leadership through a hands-on and unique entrepreneurial leadership program at its Johannesburg campus in South Africa. GE believes in ALA's mission and has partnered with the Academy to enable students from Ethiopia, Mozambique, Tanzania and the very first students admitted from Angola, attend the Academy. With over 85% of the students at ALA being from poor backgrounds and on full scholarships, GE's support is critical in enabling these students to attend the academy. In addition to empowering young leaders to shape Africa's future, GE's partnership with ALA also supports GE's drive to develop local African talent.
Video
Author:

General Electric

Publisher:

Publication Date:

7 November 2014

African Leadership Academy (ALA) identifies young leaders from across Africa and enables them to practice and develop leadership through a hands-on ... see more »
InFocus
GE Africa is committed to leadership, integrity, partnership and human progress. GE Kujenga is a sustainability program in Africa. The word kujenga means "build" in Swahili, and GE ... Read more »
Africa: GE Kujenga

GE Africa, 7 November 2014

Dedicated to innovation in infrastructure, healthcare, energy and transportation, GE Africa is committed to leadership, integrity, partnership and human progress. GE businesses,… Read more »

Africa: GE To Invest $2 Billion in Africa by 2018

GE Africa, 4 August 2014

GE convenes African Heads of State, government representatives, & business leaders at U.S.-Africa Leaders Summit Read more »

Africa: Hot Under the African "Sum"

GE Africa, 7 November 2014

The synergy that exists between African countries has contributed to the continent becoming the fastest growing in the world. The World Bank projects that Africa's GDP will grow by… Read more »

Africa: Harnessing Resources and Expertise for Development - Jay Ireland, GE Africa

GE Africa, 16 April 2014

Prepared remarks by Jay Ireland, president and CEO of GE Africa, at the inaugural Africare 'Creating Opportunities for Development in Africa (CODA) Summit' at the U.S. Chamber of… Read more »

Nigeria: GE Attributes Global Human Resource Leadership to Corporate Philosophy

GE Africa, 31 January 2014

Lagos, Nigeria: General Electric (GE), a global technology and infrastructure company says its global rating as the world's best company for leadership is due to its human resource… Read more »
Video
Author:

GE

Publisher:

GE

Publication Date:

2 October 2013
Video
Author:

General Electric

Publisher:

Publication Date:

7 November 2014
InFocus
It has taken GE four years of planning and over $4.5 million investment in facilities, recruitment and training to reach this new milestone - GE has announced that its facility in ... Read more »