GE's Distributed Power Expands Presence in Nigeria
Seeking to further expand its gas engine sales presence in Africa's oil and gas sector, GE's Distributed Power business (NYSE: GE) today announced IGPES Gas & Power Limited -- a wholly owned Nigerian engineering services company -- will serve as the new authorized distributor and service provider for GE's Waukesha gas engines and genuine parts in Nigeria.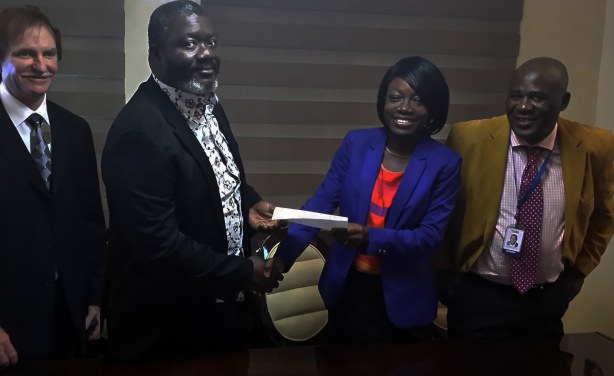 GE signs Waukesha gas engines distributor agreement for Nigeria with IGPES Gas and Power. Pictured Left to Right: Lon Mahan, COO: IGPES Gas and Power; Uzoma Ekpecham, Managing Director/CEO: IGPES Gas and Power; Oluwatoyin Abegunde, Channel Partner Manager: GE's Distributed Power; Sunny Okpodu, Business Development Manager: IGPES Gas and Power.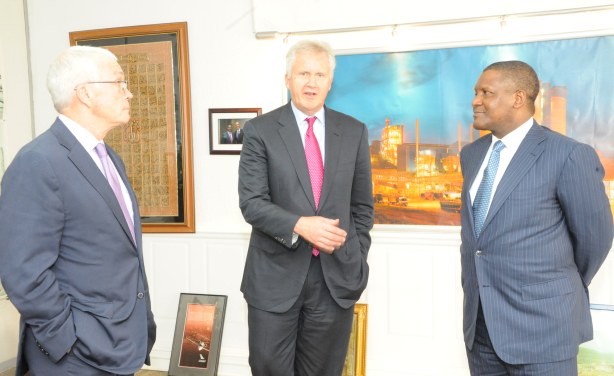 GE Africa president Jay Ireland and GE Chairman/CEO Jeffrey R. Immelt with billionaire businessman and industrialist Aliko Dangote. Under the GE-Dangote Framework Agreement for Distributed Power Solutions, GE will supply aeroderivative gas turbines to Dangote Group for captive power requirements.