Mauritius Opposition in Surprise Landslide
The country's opposition coalition has won parliamentary elections by a large margin.
Mauritius: Opposition Wins Surprise Landslide Victory

Deutsche Welle, 12 December 2014

Final results from elections on the Indian Ocean island nation of Mauritius have shown a landslide victory for the center-right opposition coalition. Voters rejected government… Read more »

Mauritius: Anerood Jugnauth Congratulated on Election Victory

Government of Seychelles, 12 December 2014

Following the victory of the Alliance Lepep, led by Sir Anerood Jugnauth, in the general election, President James Michel has extended his congratulations to the newly-elected… Read more »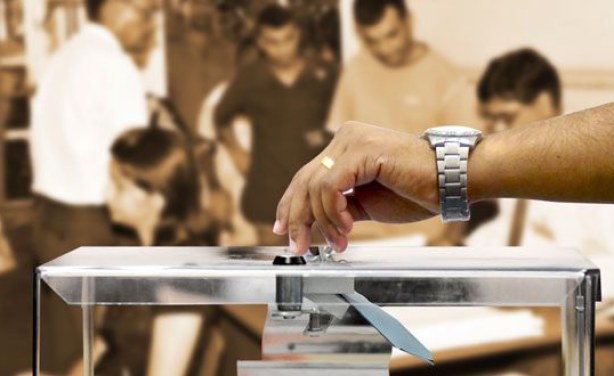 Voting.
Mauritius: Opposition Celebrate Winning Parliamentary Polls

Seychelles News Agency, 12 December 2014

The Seychelles President James Michel has congratulated the newly elected Prime Minister of Mauritius Anerood Jugnauth following the victory of the opposition coalition, Alliance… Read more »

South Africa: Minister Nkoana-Mashabane Arrives in Mauritius

SAnews.gov.za, 10 December 2014

International Relations and Cooperation Minister Maite Nkoana-Mashabane has arrived in Port Louis, Mauritius, where she has joined the SADC Election Observation Mission (SEOM) in… Read more »

Southern Africa: Angola At SADC Electoral Observation Mission in Mauritius

ANGOP, 4 December 2014

Louis - Angola has five observers in the SADC Electoral Observation Mission in Mauritius to monitor the parliamentary elections, set for 1 December. Read more »

South Africa: Minister Nkoana-Mashabane to Launch Mauritius Observer Mission

SAnews.gov.za, 1 December 2014

International Relations and Cooperation Minister Maite Nkoana-Mashabane is expected to launch the SADC Election Observer Mission in Mauritius, on Monday, in preparation for the… Read more »

Southern Africa: National Assembly Elections 2014 - Visit of a Team of SADC Electoral Advisory Council

Government of Mauritius, 24 November 2014

GIS- 24 November 2014: A team of theSADC Electoral Advisory Council (SEAC) was in Mauritius from 19 to 22 November to undertake a Goodwill and Predeployment Assessment mission to… Read more »