'Victory in Sight' as Ebola Infections Continue to Fall
As rates of Ebola infection fall in Guinea, Liberia and Sierra Leone, planning has begun on how to rebuild public health systems and learn lessons from the outbreak.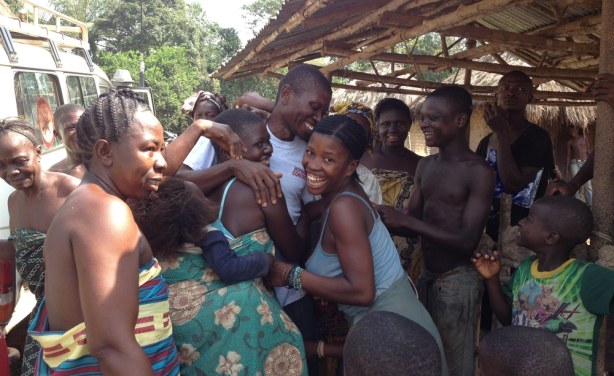 An Ebola survivor returns home. In the bag is a mosquito net, multivitamins, a bottle of water, condoms, sheets, soap, a toothbrush, toothpaste, a towel, a blanket, biscuits and ready-to-use therapeutic food to help build up strength.
Liberia: Just Five Ebola Cases Left in Liberia

NEWS, 26 January 2015

The Liberian Government has announced that it has just five remaining cases of Ebola, indicating that it was close to eradicating an epidemic which has left thousands dead. Read more »

West Africa: Single New Case Can Reignite Ebola Outbreak If Vigilance Lost, Says MSF

Thomson Reuters Foundation, 26 January 2015

A decline in Ebola cases in West Africa must not result in a loss of vigilance because a single new case is enough to reignite an outbreak, international medical charity Medecins… Read more »

West Africa: Ebola - The Latest Developments

Ebola Deeply, 23 January 2015

To give you an overview of what's happening in the Ebola outbreak, we've organized the latest developments in a curated summary. Read more »

Liberia: One Confirmed Ebola Case Left in Liberia

New Dawn, 23 January 2015

Health authorities in Liberia are reporting that over the last 21 days, the average confirmed Ebola case in the country "is one," as health workers boast of chasing and hunting… Read more »

Liberia: Ebola Vaccine Arrives in Liberia for Large-Scale Trial

SciDev.Net, 23 January 2015

Three hundred vials of an experimental Ebola vaccine are due to arrive in Liberia today, where they are to be tested in around 30,000 people. Read more »

West Africa: Ebola Lessons and Questions

AfricaFocus, 21 January 2015

Editor's Note Read more »

Liberia: 'Just Five Cases of Ebola Left'

Deutsche Welle, 24 January 2015

A nurse who was the first person diagnosed with Ebola on British soil has been discharged from hospital after making a complete recovery. It comes as the UN announced just five… Read more »