Nigerian Army Discover Mass Grave in Damasak
Troops from Chad and Nigeria have discovered bodies scattered under a bridge in the north-eastern city Damasak which was recently seized from Boko Haram.
Nigeria: Soldiers Discover Mass Grave

Deutsche Welle, 20 March 2015

More than 70 bodies have been found in the Nigerian town of Damasak, indicating a mass execution by Boko Haram militants. Chadian and Nigerian soldiers had earlier wrested the town… Read more »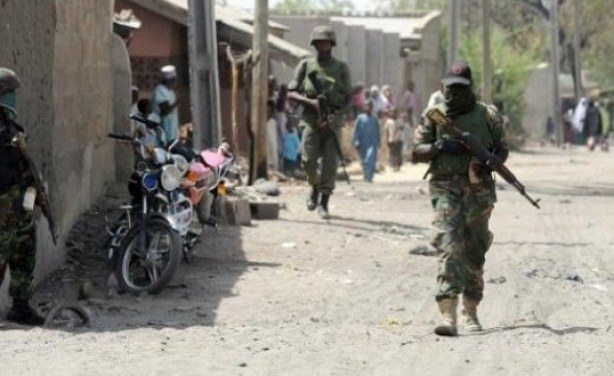 Nigerian Army.
InFocus
Bama was recently recaptured from the Boko Haram militants. Read more »

The army has claimed a number of victories over Boko Haram militants. Read more »