'Libya is Full of Cruelty' - Amnesty Report
Refugees and migrants in Libya face rape, torture and abduction by traffickers and smugglers, as well as systematic exploitation, says Amnesty International.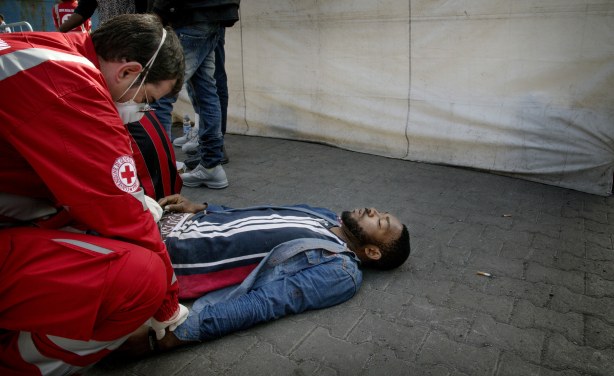 On 5 May, 194 migrants and asylum seekers survived a shipwreck off the coast of Sicily and were brought to the port of Catania by the cargo ship that rescued them. Story by Sara Assarsson and ...
Libya: Abductions, Torture, Gang Rape 'Driving Mediterranean Migrant Exodus'

AI London, 11 May 2015

Refugees and migrants in Libya face rape, torture and abduction by traffickers and smugglers, as well as systematic exploitation by their employers, religious persecution and other… Read more »

Libya: All Eyes On the Libyan Crisis

ISS, 12 May 2015

Libya is fast becoming a failed state. The country continues to suffer at the hands of the scores of militias and armed groups that control the different cities. It has also become… Read more »

Libya: New ICC Investigation Needed Amid Crisis

HRW, 11 May 2015

United Nations Security Council members should use the International Criminal Court (ICC) prosecutor's briefing on her Libya investigation on May 12, 2015, to speak out strongly… Read more »

Libya: Youth Forum - Libya Still Remains Strong Transit Point for African Migrants

The Point, 12 May 2015

Libya still remains as a strong transit point for most of the West African migrants for different purposes. Read more »

Libya: Egyptian Army Frees Ethiopians Held in Libya - Sisi

Ethiopian Herald, 8 May 2015

A group of Ethiopians who had been kidnapped in Libya arrived at Cairo airport yesterday after Egyptian army forces rescued them, state media quoted Egyptian President Abdel Fattah… Read more »

North Africa: Britain, Libya and the Mediterranean - the Creation of a Humanitarian Emergency

Fahamu, 6 May 2015

The EU's new policy is to let as many refugees as possible drown in the Mediterranean to deter others from attempting similar voyages. Yet these refugees are often fleeing from… Read more »

Africa: Hundreds of Migrants Being Sent Back to Libya

Al Jazeera, 5 May 2015

Hundreds of African migrants en route to Europe have been returned to detention centres in Libya after being rescued by the Libyan Coast Guard, 12 hours after setting out across… Read more »

Africa: Migrants Between a Rock and a Hard Place

IPS, 11 May 2015

Not even a month has passed since over 700 hundred migrants lost their lives in their attempt to reaching the shores of Italy and the media spotlights have already faded on the… Read more »

Africa: Refugee and Migrant Crisis - Amnesty Response to Nigel Farage Comments in European Parliament Today

AI London, 29 April 2015

In response to UKIP leader Nigel Farage's comments on asylum and immigration at the European Parliament today, Amnesty International UK Director Kate Allen said: Read more »
Documents
Author:

Amnesty International

Publisher:

Publication Date:

12 May 2015

Inside war-torn Libya, thousands of foreign nationals, including refugees and asylum-seekers, face abductions for ransom, torture and sexual violence ... see more »
InFocus
At a time when the number of African migrants to Europe is on the rise, the UN say it will open camps in Northern Africa to serve as shelters while their cases are being processed. Read more »

Ruben Andersson of the London School of Economics warns that European Union initiatives to collaborate with African states may fuel irregular migration rather than stem it. Read more »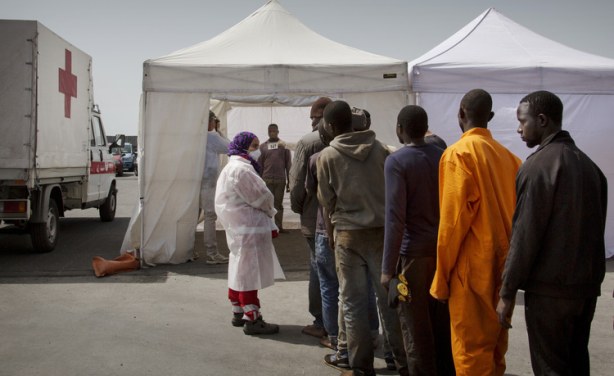 A long line forms on the quay in Catania as aid workers and government officials register the new arrivals.