'New, Proud Africa' at Addis Summit - Carlos Lopes
For four days, government, business and organizational representatives are gathered in Addis Ababa, Ethiopia to discuss how to fund the future for "people and the planet". The Third Financing for Development summit [#FfD3] aims to replace the United Nations Millennium Development Goals - focused on ending extreme poverty - with a global 'sustainable development' agenda. Carlos Lopes, who heads the Economic Commission for Africa, says the fact that the conference is taking place in Africa - for the first time - shows that the perception of "poor and disabled" continent has been replaced by a "new, proud Africa."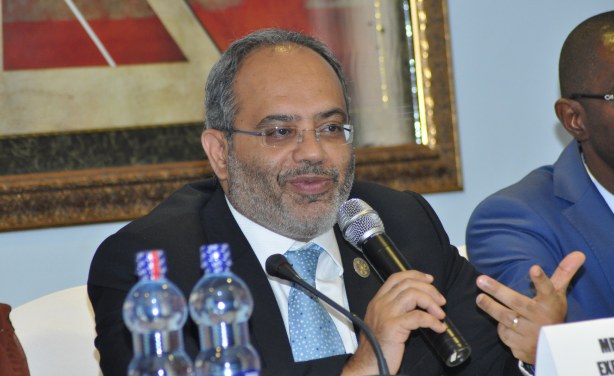 UNECA Executive Secretary Carlos Lopes speaking at the UN Conference on Financing for Development in Addis Ababa, Ethiopia.
Africa: Countries Reach Historic Agreement to Generate Financing for New Sustainable Development Agenda

Economic Commission for Africa, 16 July 2015

Addis Ababa, Ethiopia, 15 July - Countries today agreed on a series of bold measures to overhaul global finance practices and generate investments for tackling a range of economic,… Read more »

Africa: On Financing for Development, We Need to Lead Against the Wind - Says Joseph Stiglitz

Economic Commission for Africa, 15 July 2015

Participants in a round table on "Regional Perspectives on Implementing an Ambitious, Transformative Sustainable Development Agenda" held on 14 July in Addis Ababa agreed on the… Read more »

Ethiopia: 'Ethiopia Rising' - High Level Event Held in Addis Ababa

Ethiopia Government, 14 July 2015

A High-level Side Event entitled "Ethiopia Rising: Determined to become a Carbon Neutral Middle Income Manufacturing Hubby 2025" was held today (July 14) at Sheraton Addis Hotel,… Read more »

Africa: Tax to Finance Africa's Sustainable Development

Economic Commission for Africa, 4 July 2015

"A mere 0.44% increase per annum in tax collection in African states can mobilise about 22 billion a year which can be used to finance development projects ," suggested Mr. Carlos… Read more »