Egypt Launches Major Expansion to Suez Canal
The multibillion dollar project is expected to double the canal's current capacity. But some Egyptians are asking whether it was worth the cost.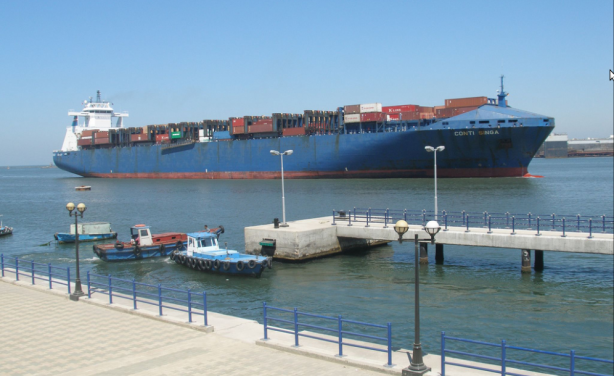 A cargo ship passes through the Suez Canal, a vital link in world trade, and contributes significantly to the Egyptian economy (file photo).
Egypt: Egypt - the Suez Canal's Second Coming

Daily Maverick, 6 August 2015

On Thursday, the Egyptian president will formally open the 72km extension to the Suez Canal. The fact that it's a massively impressive infrastructure project, completed in record… Read more »

Egypt: Country Braces for Inauguration of New Canal in Suez Today

Aswat Masriya, 6 August 2015

Egyptian President Abdel Fattah al-Sisi is inaugurating on Thursday the "New Suez Canal", in an anticipated celebration which Egypt has long been campaigning for. Read more »

Egypt: Egypt Grants Holiday for Some Employees On Opening of 'New Suez Canal'

Aswat Masriya, 4 August 2015

Egypt's state, bourse and bank employees will be given an official holiday next Thursday which coincides with the ceremony to launch the "New Suez Canal." Read more »

Egypt: Expanding Suez Canal Waterway to Turn Area Into Economic Hub - Minister

Egypt Online, 5 August 2015

Transport Minister Hani Dahi stressed on Wednesday 5/8/2015 that expanding the Suez Canal waterway will turn the area into an economic and industrial hub. Read more »

Egypt: Sh850 Billion Suez Canal Opens Today

Nation, 6 August 2015

Thousands of regional dignitaries and millions of Egyptians gather Thursday as the country opens its mega maritime infrastructure set to double revenues from international trade. Read more »

Egypt: Culture Minister Inspects New Suez Canal Celebrations Sites

Egypt Online, 5 August 2015

Culture Minister Abdel Wahid El-Nabawi inspected on Tuesday 4/8/2015 the theaters and open spaces designated for celebrations to be held to mark the inauguration of the New Suez… Read more »
InFocus
The Suez Canal Authority has reported that 118 ships have crossed the international waterway in the past two days. Read more »

Egyptian Prime Minister Ibrahim Mahlab says those who built the High Dam and dug the Suez Canal are capable of developing the Suez Canal area - a giant project that the country ... Read more »