Heatwave Kills Scores in Egypt
The Egyptian Health Ministry is continuously warning senior citizens and people with chronic diseases, calling on them to avoid direct exposure to sunlight, particularly at noon and to take protective measures.
Egypt: Death Toll Rises as Temperatures Continue to Soar

Aswat Masriya, 15 August 2015

Five people died as result of high temperatures in Egypt on Friday, the Health Ministry said, which raises the death toll from the soaring heat to at least 92 over the past week. Read more »

Egypt: Heatwave Kills Scores - Govt

Aswat Masriya, 13 August 2015

Fifteen citizens died on Wednesday due to elevated temperatures, the Health Ministry said on Thursday, raising the death toll of the latest heat wave to hit Egypt to 76 this week. Read more »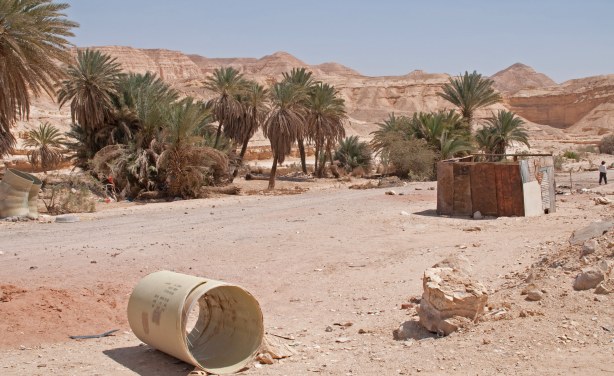 A poor and deserted rural area in Egypt (file photo).
Egypt: No Death-Caused Viruses Due to Heat Wave - Minister

Egypt Online, 12 August 2015

Health Minister Adel Adawi denied on Tuesday 11/8/2015 rumors that the recent heat wave deaths were caused by lethal viruses. Read more »

Egypt: Heatwave Kills 61 in Egypt

Daily Trust, 12 August 2015

A heatwave killed at least 61 people across Egypt from Sunday to Tuesday and caused nearly 600 people to be admitted to hospital, Egypt's health ministry said on state news agency… Read more »

Egypt: Egypt's Heat Kills 19 More - State Agency

Aswat Masriya, 11 August 2015

Nineteen senior citizens died in Egypt on Monday and 92 experienced heat-related fatigue, the Health Ministry said, which raises the death toll from brutal heat this week to 40. Read more »

Egypt: Egypt's Elevated Temperatures Kill 21 - Ministry

Aswat Masriya, 10 August 2015

Twenty-one senior citizens died in Egypt as a result of Sunday's heat while 66 experienced stress, the Health Ministry said on Monday. Read more »

Egypt: Three Die in Egyptian Psychiatric Hospital Due to Heat - Security Source

Aswat Masriya, 10 August 2015

Three patients at the Khanka Psychiatric Hospital died on Monday due to a recent rise in temperature, said a security official at the Qaliyubia security directorate. Read more »

Egypt: 61 Die of Heat in Egypt This Week - Health Ministry

Aswat Masriya, 12 August 2015

Twenty-one senior citizens died on Tuesday, the ministry of health said on Wednesday, in light of a heat wave which hit Egypt, leaving 61 senior citizens dead this week. Read more »