Eritrea 'Arrested Locals Working at U.S. Embassy' in Past Decade
Between 2001 and 2010, the Eritrean authorities arrested dozens of Eritrean employees of the US embassy in Asmara, according to the former US ambassador to Eritrea, Ambassador Ronald McMullen. The former envoy went on to describe the country as "very, very, repressed"; (and) the government "highly centralized and very authoritarian".
InFocus
Demonstrators have gathered in Geneva to protest against what they call the "lies" contained in a UN report on human rights violations in Eritrea. Read more »

An inquiry mandated by the United Nations Human Rights Council has found "very clear patterns" of violations and abuses. Read more »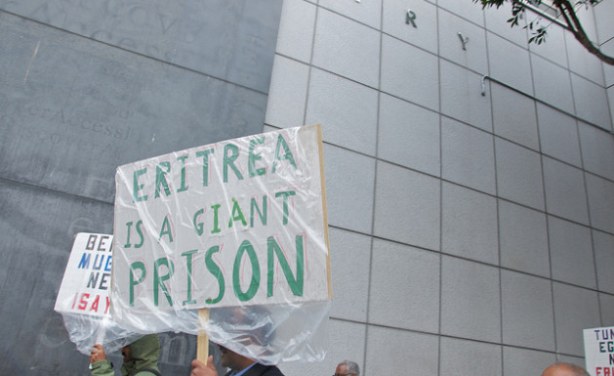 Free Eritrea democracy march in San Francisco. The country is plagued by human rights abuses, and "torture, arbitrary detention, and severe restrictions on freedom of expression" and has been called a giant prison by activists (file photo).