Dozens of African Migrants Die On Boat in Mediterranean
The Italian Navy rescued 320 migrants from a smugglers' boat, while other people who were stuck in the hold died.
InFocus
EU leaders have announced new measures to stop migrant drownings in the Mediterranean, including tripling current funding for the Triton border protection mission. Read more »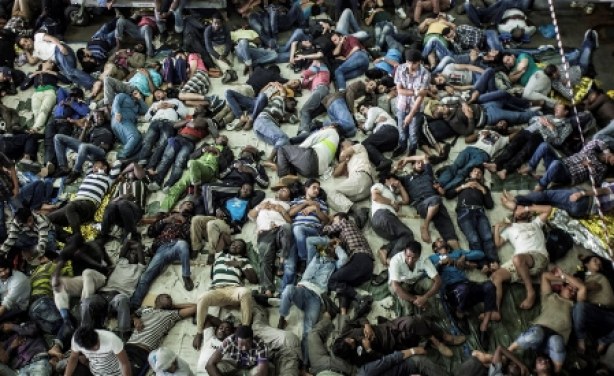 Rescued migrants sleep after being plucked from a boat off the coast of Italy in summer 2014. Most boat arrivals in 2014 were asylum seekers from Syria, Eritrea and elsewhere.