GE Healthcare Commits U.S.$300 Million to Emerging Market Health
GE Healthcare, the $18 billion healthcare technology division of GE (NYSE: GE), announced the creation of a new business unit, Sustainable Healthcare Solutions (SHS), that will develop high-value, low-cost technologies and healthcare delivery solutions across multiple care settings. The new organization will invest $300 million as part of a multi-phase effort to develop a more robust affordable healthcare portfolio for customers. The unit will combine GE Healthcare's operations in India, South Asia, Africa and Southeast Asia.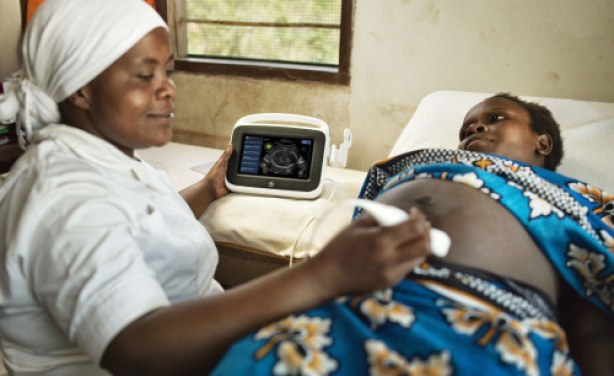 GE's portable ultrasound system designed for primary healthcare workers – including midwives, general practitioners, paramedics and clinical officers – especially in under-resourced areas.
East Africa: GE in U.S.$14.7 Million Vows to Build EA Healthcare Skills

EA Business, 26 July 2015

Ahead of the Global Entrepreneurship Summit in Nairobi, announced a series of new commitments aimed at addressing some of the most critical health challenges in East Africa through… Read more »

Kenya: General Electric to Launch Healthcare Training Institute in Kenya

Nation, 23 July 2015

Global technology company, General Electric, will launch a healthcare training institute in Kenya at the end of this year as part of Sh13 billion investment in the country in the… Read more »

Nigeria: GE Unveils Biomedical Training Centre in LUTH

This Day, 10 July 2015

General Electric has officially commissioned the Lagos University Teaching Hospital (LUTH) Biomedical Training centre, which it refurbished and equipped. Read more »

Nigeria: Shell Partners with GE to Sign on Healthcare Projects in Oloibiri, Bayelsa State

GE Africa, 13 February 2015

To build, equip hospitals and train healthcare officials The project is to mark Nigeria's centenary Read more »
InFocus
General Electric (GE), a global infrastructure and technology company plays actively in many African Oil and Gas industries as well as other critical sectors like Power and ... Read more »

Oloibiri and neighboring communities where crude oil was first discovered in Nigeria would soon have a fully equipped general hospital, four primary healthcare centres and their ... Read more »