Tensions as Lesotho Awaits Report On Military
Lesotho is on tenterhooks as it awaits the report of a regional commission of inquiry into issues arising from the partisan handling of and behaviour by the country's army - including the killing by soldiers earlier this year of the former defence chief, Lieutenant General Maaparankoe Mahao. Tsoeu Petlane writes from Maseru.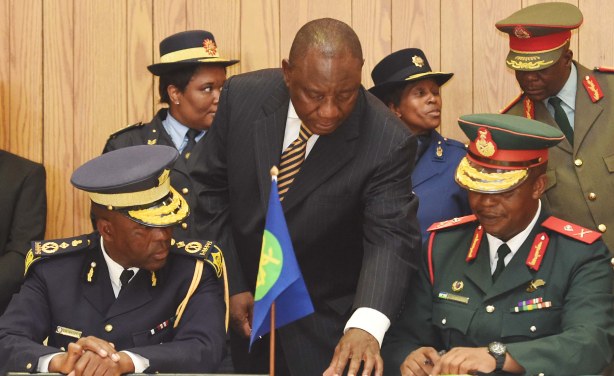 Lesotho security chiefs signing an electoral pledge ahead of the February 2015 polls. The security forces remain unreformed and riven by factional disputes.
InFocus
The Maseru High Court has ordered the release of soldiers arrested on charges relating to an alleged mutiny plot. They were placed under arrest at the time other troops killed ... Read more »

The killing of a former army commander and the torture of detained soldiers have raised again the need to reform Lesotho's faction-ridden security forces. Read more »