Zimbabwe's Former Mr Ugly Loses, Cries Foul
Maison Sere has been crowned Zimbabwe's ugliest man - but the contest turned ugly when the three-time winner attacked judges.
Zimbabwe: Cash Woes Stymie Mr Ugly Pageant

Zimbabwe Standard, 1 December 2015

THE showbiz industry awakened this past week after the crowning of Maison Sere (42) as Mr Ugly 2015. The most intriguing part was how former champion William Masvinu had the crown… Read more »

Zimbabwe: Mr Ugly Must Also Be 'Creative and Stylish' - Organiser

News24Wire, 26 November 2015

If you want to be Mr Ugly, it's not enough to be plain ugly; you've got to be "creative and stylish" too. Read more »

Zimbabwe: Mr Ugly Pageant Turns Ugly, First Runner-Up Cries Foul

New Zimbabwe, 23 November 2015

A FEW days after losing the Mr Ugly 2015 contest, two-time reigning champion William Masvinu, has called for a re-run accusing the judges of being biased towards the eventual… Read more »

Zimbabwe: Debate Over Mr Ugly 2015 Winner

The Herald, 25 November 2015

There has been an outcry by fans over the criteria used by judges to select Mr Ugly 2015 in a contest that was held over the weekend at City Sports Bar. This year's title was… Read more »

Zimbabwe: Zim's New Mr Ugly Crowned

Zimbabwe Standard, 22 November 2015

William Masvinu lost his Mr Ugly title at a tight contest held at the City Sports Bar in Harare on Friday, which saw newcomer Miso Sere, crowned the 2015 ugliest person in… Read more »

Zimbabwe: Sere Crowned Zimbabwe's Ugliest Man for 2015

New Zimbabwe, 21 November 2015

TWO-TIMES reigning Mr Ugly champion William Masvinu, who had vowed to make it three in a row, got the shock of his life when he was dethroned by Miso Sere. Read more »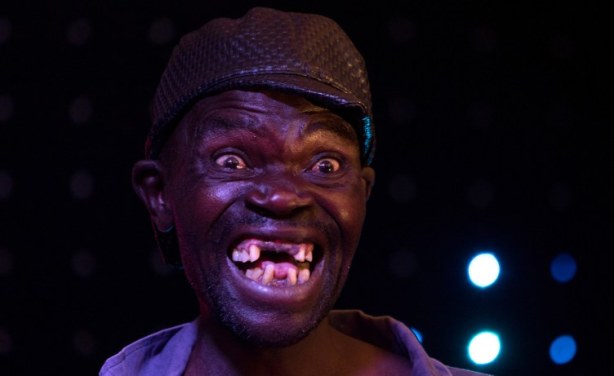 Mr Ugly Zimbabwe Maison Sere.
Video
Author:

nollygrio

Publisher:

Publication Date:

21 November 2015

Man Wins Zimbabwe's Ugliest Man Title - Maison Sere see more »

Author:

CCTV News

Publisher:

Publication Date:

22 November 2015

A 42-year-old unemployed man was crowned Zimbabwe's ugliest man on Friday at a pub pageant in Harare, but before he could celebrate his new title the ... see more »
InFocus
Reigning king Wellington Masvinu will battle it out with other contestants who have registered for this year's edition. Read more »