Libyan Factions Announce Unity Government
The Tunisia-based Presidential Council named 32 ministers, though reports of disputes over the distribution of posts cast a dampener on the list's release.
Libya: Factions Announce Unity Government

Deutsche Welle, 19 January 2016

A United Nations peace deal has resulted in a unity government for Libya, hoping to resolve years of bloodshed. Many members of both parliaments have expressed their doubts about… Read more »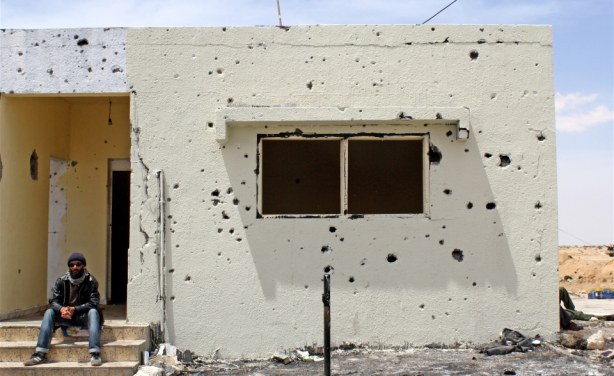 A Libyan rebel fighter on the steps of a bombed out building in Ajdabiya (file photo).
Libya: As Libyan Parties Delay Naming Unity Government, UN Urges Steps to End Political Divisions

UN News, 18 January 2016

The United Nations in Libya has expressed regret over the decision of the country's Presidency Council to postpone the formation of a national unity government for 48 hours beyond… Read more »

Libya: UN Mission Chief Congratulates Libyans and Presidency Council On Formation of Unity Govt

UN News, 19 January 2016

The most senior United Nations official in Libya today strongly welcomed the formation of the Government of National Accord by the Presidency Council as a significant step forward… Read more »

Egypt: Egypt Welcomes Forming Libyan Unity Govt

Egypt Online, 20 January 2016

Egypt's Foreign Ministry hailed on Tuesday 19/1/2016 the formation of the National Unity Government in Libya as a crucial step toward the implementation of Skhirat agreement. Read more »

Egypt: Egypt, Libya Agree On Supporting Efforts to Form National Accord Govt

Egypt Online, 19 January 2016

Foreign Minister Sameh Shoukry met on Monday 18/1/2016 his Libyan counterpart Mohamed al-Dairi, who is currently visiting Egypt, to consult with officials on the conditions in… Read more »

Libya: Colloquium On Peace Initiatives in Mali-Libya - Algeria's 'Positive Neutrality' Praised

Algerie Presse Service, 13 January 2016

All researchers, experts and academics who participated Tuesday in Algiers in the Colloquium on "Mali-Libya, peace and crisis resolution initiatives: what prospects for regional… Read more »
InFocus
As the civil war grinds on, the two broad camps of loosely aligned political and armed factions that emerged as fighting erupted last summer have splintered, making the crisis even ... Read more »

Abdullah al-Thinni made the statement after being confronted with questions from angry citizens criticising his cabinet during a television interview. Read more »