About 200 Billion CFA F Received from the KF since the 1970s
Senegal is the first recipient of the Kuwait Fund for Arab Economic Development (KFAED) in West Africa. From the 1970s to the present day, Kuwait grant to Senegal is estimated at about 200 Billion CFA F. A critical source of funding that has been used for the funding of diverse projects.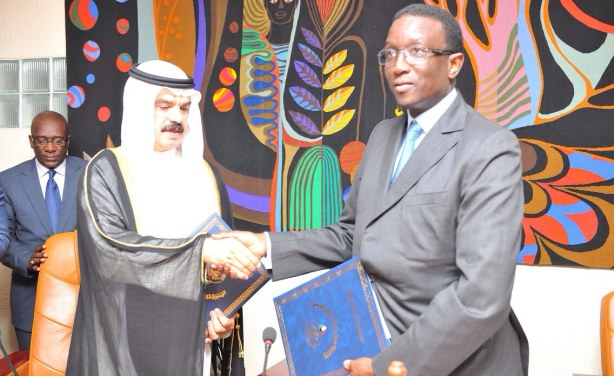 This Loan Agreement was signed on behalf of the Republic of Senegal by H.E. Mouhamadu Ba, Minister of Finance and Mr. Thamer Al-Failakawi, Regional Manager for West African countries .
InFocus
A Second Loan Agreement was signed on December 29, 2014 in Dakar whereby the Fund shall make a Second Loan of KD. 10,000,000/- (i.e. about US$ 35 million) to assist in covering the ... Read more »