When Education and African Entrepreneurs Intersect
"Africa has shown an incredible ability to leapfrog older forms of technology in favor of adopting the latest," writes Njideka Harry, President & CEO, Youth for Technology Foundation. The continent "skipped traditional landlines - as well as dial-up Internet access - and moved straight to mobile broadband. Digital manufacturing and 3D printing will revolutionise Africa's manufacturing industry in the same way that smart phones and mobile broadband are transforming the service, trade and agricultural industries."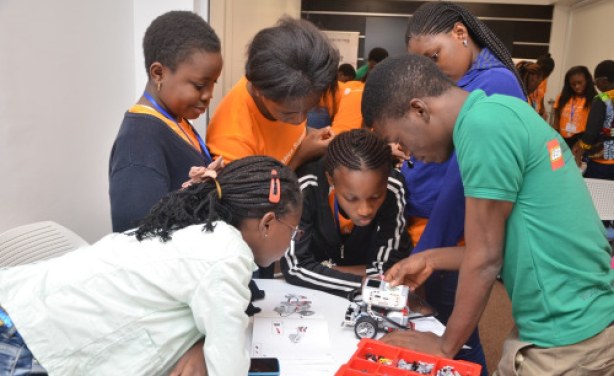 GE Reports - STEM
Ghana: Ghana Students Talk STEM With GE

GE Africa, 3 December 2015

Making STEM subjects – science, technology, engineering and mathematics – exciting and engaging for learners is a challenge faced by teachers around the world. One of… Read more »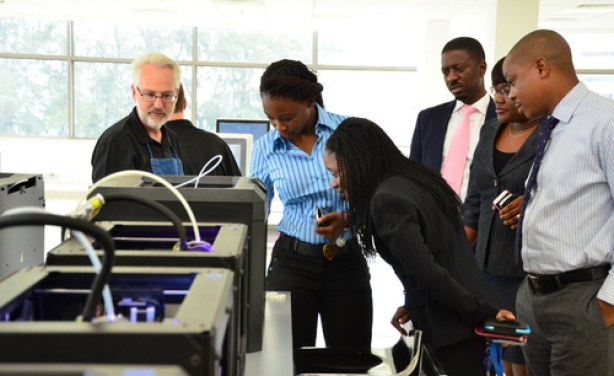 GE Garages Nigeria ran from 23 June to 11 July at GE's regional headquarters in Lagos, and featured curated speakers sessions and workshops amidst a fully equipped fab lab.
InFocus
GE partnered with Google, volunteer organisation Points of Light and Junior Achievement - an organisation dedicated to educating youth about entrepreneurship, work readiness and ... Read more »

One hundred students of the University of Ghana will have their tuition fully paid by General Electric (NYSE: GE) until they complete their studies. Ashesi University ... Read more »

General Electric (GE) has been ranked by Aon Hewitt, the global human resources and consulting company, as first on its annual Read more »