Content from our Premium Partner
United Nations Economic Commission for Africa (Addis Ababa)
Hello... Where's This Talk of an African Debt Crisis Coming From?
"It is important to give some context with regards to Africa's past indebtedness," writes Carlos Lopes in a new essay titled, "They Don't Believe in the Future!" - a response to the buzz about another looming debt crisis in Africa. In the essay, the UN Economic Commission for Africa's Executive Secretary explains that "contrary to common perception, Africa's past over-indebtedness was not solely attributable to the continent's poor governance, corruption or conflict, as most would have you believe," and neither is the current stock of sovereign bonds "... reflective of incompetent governments building up unsustainable levels of debt." More about UN Economic Commission for Africa in this BRIEFING.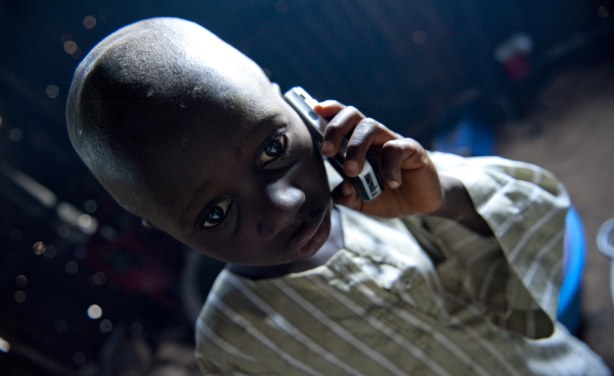 A child with a mobile phone.
Africa: They Don't Believe in the Future!

Economic Commission for Africa, 26 February 2016

The domino effect of five central banks - Denmark, Switzerland, the European Central bank, the bank of Japan and more recently Sweden, slashing interest rates to sub – zero… Read more »
Video
Author:

UNECA

Publisher:

Publication Date:

15 December 2015

UN Economic Commission for Africa's Excecutive Secretary Carlos Lopes addresses structural transformation in a new global landscape. see more »
Africa: Innovative Financing a Must for Africa

Economic Commission for Africa, 16 October 2014

A mythical figure of African history, the Moroccan Ibn Battuta, considered one of the greatest travelers of all times, arrived in Somalia in 1331. He was surprised with Mogadishu's… Read more »
InFocus
"Illicit financial flows are unrecorded capital flows derived from: (a) proceeds of theft, bribery and other forms of corruption by Government officials; (b) proceeds of criminal ... Read more »

With Africa enjoying an average growth rate of about 4% in 2013, compared with 3% for the global economy, as well as high rates of return for investors, the continent is attracting ... Read more »