Namibian President Launches Poverty Eradication Campaign
Hage Geingob, who became Namibia's third president a year ago, released the details of his Harambee Prosperity Plan aimed at eradicating poverty in the southern African nation.
Namibia: High-Sounding Harambee Plan Launched

Namibian, 6 April 2016

Government plans to build 20 000 houses, service a minimum of 26 000 plots, build 50 000 rural toilets in the next four years and eliminate the bucket system by 2017. Read more »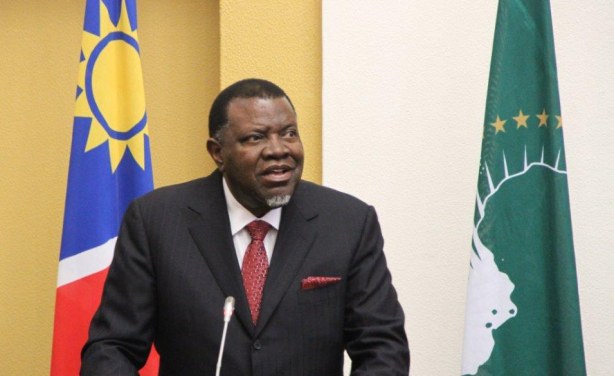 President Hage Geingob delivering the State of the Nation 2016 address to the Namibian Parliament.
Documents
Author:

Office of the President

Publisher:

Publication Date:

5 April 2016

Namibian Goverment's Action Plan Towards Prosperity for All see more »
InFocus
President Hage Geingob used his address during celebration of Namibia's 26th independence anniversary to reiterate his determination to 'eradicate poverty', not merely reduce ... Read more »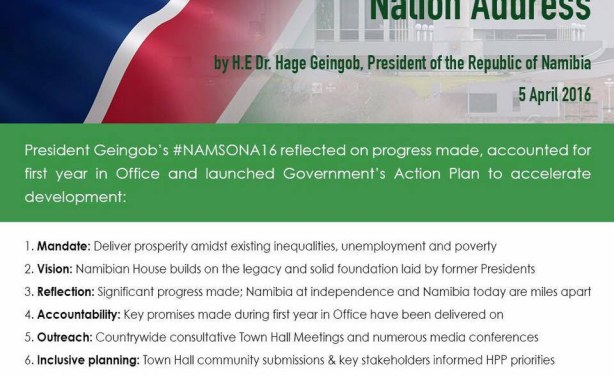 Summary
InFocus
When Hage Geingob became Namibia's third President, he declared a 'war on poverty'. Since independence in 1990, the politically stable country has mended the rifts of conflict, ... Read more »