No Benefits in Sight for Djibouti's People?
The small nation is an increasingly vital economic and strategic hub. But political reform is still missing in action, write Ahmed Soliman and David Styan for Chatham House.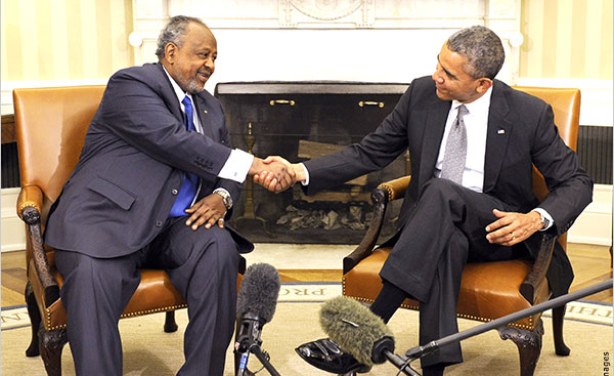 President Obama and President Ismail Omar Guelleh of Djibouti discuss ways to strengthen security and economic ties at their meeting in the White House (file photo).