Panic in Govt As Chinese Loot Zimbabwe Economy - Report
The Chinese diamond mining firm, Jinan Mining, was said to have externalised US$546 million through an offshore transaction. Although the matter was reported to police for investigations, it was quickly swept under the carpet, writes The Financial Gazette.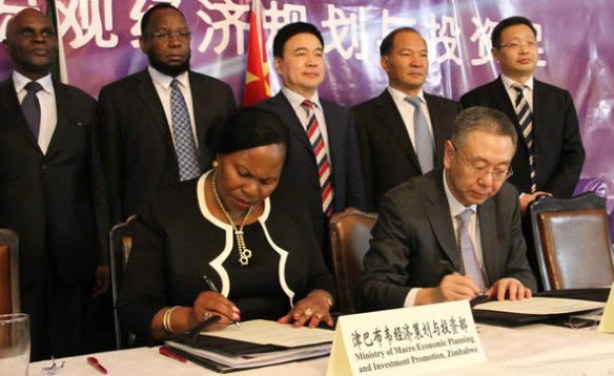 Zimbabwe and China representatives signing the agreement (file photo).