Nigerian Singer Tiwa Savage Opens Up About Her Marriage
The award-winning Nigerian singer has addressed cheating rumours, and accused her husband of financial recklessness, drug addiction, and abandonment.
Nigeria: Tiwa Savage, Teebillz and I Before the Tales of Woe

This Day, 14 May 2016

So much has been rumoured, insinuated and judged by all who were touched by the no-holds-barred interview I had with one of Africa's brightest singers, Tiwatope Savage-Balogun. If… Read more »

Nigeria: Pastor Felix Libarty to Tiwa-Tee Billz - Your Marriage Is Under Spiritual Attack

Vanguard, 7 May 2016

Following the lingering marital crisis involving popular singer, Tiwa Savage and her husband, Tunji Balogun, a.k.a TeeBillz, the lover boy "old school" singer-turned- pastor, Felix… Read more »

Nigeria: Vanguard Confirms Result of Tee Billz's Drug Test

Vanguard, 6 May 2016

Vanguard has confirmed that the result of drug test undertaken by the embattled husband of Nigeria's pop singer, Tiwa Savage, Tee Billz, which has gone viral on the internet is… Read more »

Nigeria: Singer Tiwa Savage's Husband Undergoes Cocaine Test

Vanguard, 4 May 2016

Nigerian singer, Tiwa Savage's husband, Teebillz, has reportedly tested negative for hard drugs. Read more »

Nigeria: Tiwa Savage - the Beau, the Baby and the Brand

Vanguard, 4 May 2016

As the Nigerian entertainment world goes into a frenzy over the video released by songstress diva Tiwa Savage- in reaction to social media rants attributed to husband Tee-Billz-… Read more »
Video
Author:

Pulse Nigeria

Publisher:

Publication Date:

29 April 2016

Nigerian pop singer, Tiwa Savage, 36, in a video exclusively obtained by Pulse Nigeria has addressed her husband's shocking allegations. In the ... see more »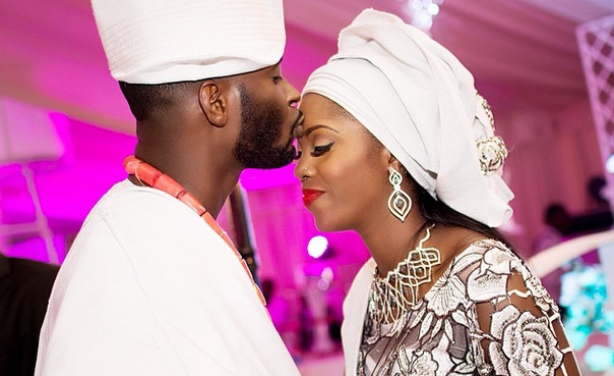 Tiwa Savage and hubby, Tee Billz.
InFocus
The popular musician's husband has accused her of adultery. Read more »

Rumours had circulated that Pepsi may have cut ties with the singer, following the allegations of infidelity. Read more »