To Measure Corruption in Africa, You Can't Leave Out Tax Havens
In the aftermath of the #PanamaLeaks --and in the lead-up to the Anti-Corruption Summit in London on May 12th--attention has turned to the work of the AU-ECA High Level Panel on Illicit Financial Flows from Africa (HLP) as well as ECA's recent Africa Governance Report IV on Measuring Corruption in Africa. Highlighting those reports, the video below explains the need to rethink how many perception-based indexes measure corruption in Africa. Especially in light of ample evidence that the operations of foreign players on the continent and tax havens in other countries are causing significant illicit financial outflows, the omissions of which present serious gaps in current measurements. More about ECA in this BRIEFING,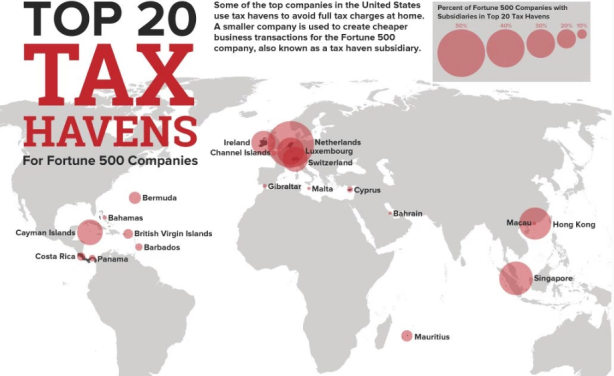 What is a Corporate Tax Haven? A corporate tax haven is a state or country that structures its tax laws so as to attract corporations that are seeking to minimize their tax obligations. A number of characteristics that are common in corporate tax havens include: Few or no taxes for non-residents, Zealous protection of corporate or personal information and a general lack of transparency and information sharing, No requirement for a business to maintain a substantial local presence, Markets itself as an off-shore financial center.
Video
Publisher:

Publication Date:

15 April 2016

This fourth edition of the African Governance Report focuses on the importance of measuring corruption and of understanding its ... see more »
Documents
Publisher:

Publication Date:

12 January 2016

The 4th Joint African Union Commission/United Nations Economic Commission for Africa (AUC/ECA) Conference of African Ministers of Finance, Planning ... see more »

Author:

UNECA

Publisher:

Publication Date:

1 April 2016

This fourth edition of the African Governance Report focuses on the importance of measuring corruption and of understanding its international ... see more »

Publisher:

Publication Date:

31 May 2014

Financing development in Africa has proved to be difficult in the past, compelling the continent to rely on external sources including overseas ... see more »
InFocus
Currrent indices used to measure corruption are flawed, according to the fourth Economic Commission for Africa (ECA) African Governance Review report issued in Addis. These ... Read more »

The current tendency of influential perception-based measures and indicators--i.e. Corruption Perceptions Index, World Governance Indicators, Ibrahim Index of African Governance ... Read more »

Executive Secretary Carlos Lopes of the Economic Commission for Africa held crucial meetings with London-based institutions last week with talks centering on illicit financial ... Read more »