Content from our Premium Partner
GE Africa (Lagos)
Why We Urgently Need New Models to Grow Future African Leaders
The tertiary enrollment rate in sub-Saharan Africa, according to World Bank data, hovers at 8.6%, and pales in comparison to tertiary enrollment rates in Europe & Central Asia (63.4%) or Latin America & Caribbean (43.9%). In this essay, Fred Swaniker, the renowned Ghanaian educationist and founder of the African Leadership University (ALU), argues that even if Africans wanted to, "we cannot marshal the kind of resources to build new institutions from scratch, or expand the capacity of current institutions enough to meet present, and future, demand." Hence, there is the need "for new resource-efficient higher education models, with the ability to produce graduates at scale, at a faster rate than we are doing today, while maintaining world class standards." GE invests $1 billion in employee development every year, and through sustainability programs like "GE Kujenga," GE Africa partners with various organizations to empower the continent by building valuable skills needed to solve Africa's challenges. More on GE in Africa in this BRIEFING.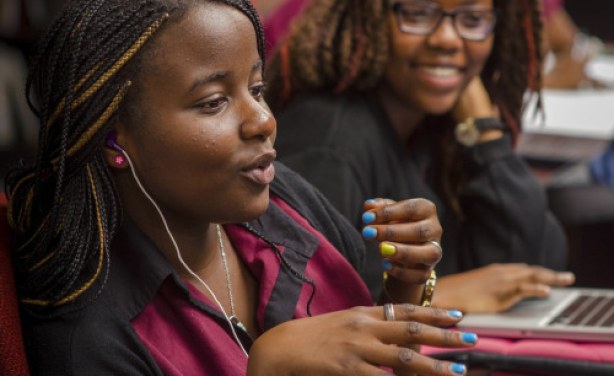 "The glue that will cement Africa's rising prosperity is good leadership, which demands robust education institutions. A new model is needed to develop efficient higher education policies and systems" - Fred Swaniker, African Leadership Group.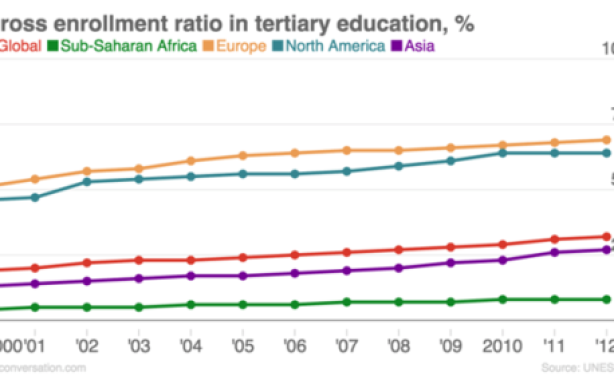 "For perspective, Africa's tertiary enrollment rate today stands at an average of 7%. The American tertiary enrollment rate is just over 72%, while China's sits at about 30%. This means even if Africa builds 200 new Harvard-sized universities each year for the next 15 years, it still will not close its prevailing skills gaps with India, and will have barely impacted the lot of its young population" - Fred Swaniker, founder African Leadership University.