Africa Backs 'Highly Qualified' Ethiopian To Lead WHO
With the African Union chairperson and Algerian Health Minister by his side at a Geneva press conference, Ethiopian Foreign Minister Dr.Tedros Adhanom Ghebreyesus formally launched his campaign to head the World Health Organization, using the hashtag #VoteforTedros. He has the formal endorsement of the African Union summit, which should guarantee 54 votes when the 194-member nations make the choice in May 2017. But campaigning is intensifying and efforts are reportedly underway to peruade some countries on the continent to back one of the other leading contenders, Philippe Douste-Blazy of France and Sania Nishtar of Pakistan.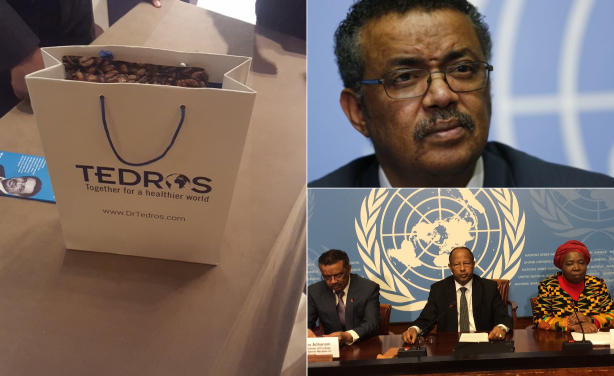 Dr. Tedros Adhanom Ghebreyesus, Ethiopia's foreign minister, launched his candidacy to head the World Health Organization (WHO) at a press conference in Geneva.
Africa: Rwanda Endorses Ethiopian Minister for Top WHO Job

New Times, 8 June 2016

Ethiopia's Foreign affairs Minister Dr Tedros Adhanom Ghebreyesus has received strong backing from African countries including Rwanda, to head the World Health Organization. Read more »

Africa: Tedros Campaign to Head WHO Launched by African Union in Geneva

allAfrica, 24 May 2016

On this sunny Tuesday in the city that hosts the highest number of international organizations in the world, Africa took center stage presenting a united front in support of the… Read more »

Africa: Ethiopian Official Wants to Become First African WHO Chief

VOA, 24 May 2016

Ethiopia's foreign minister and previous health minister, Tedros Adhanom, has thrown his hat into the ring as Africa's first and only candidate for the post of… Read more »

Africa: Algeria Supports Africa's Candidate for WHO Director-General Position

Algerie Presse Service, 24 May 2016

Algeria supports Africa's candidate for the position of director general of the World Health Organization (WHO), said Tuesday in Geneva, Switzerland, Minister of Health, Population… Read more »

Africa: Africa Union Endorses Tedros Adhanom's Bid to Head WHO

Addis Fortune, 1 February 2016

The Executive Council of the African Union (AU) has, except for one vote from the Senegalese representation, endorsed the bid of Tedros Adhanom's (PhD) to replace Margaret Chan as… Read more »