The Ebola Stories That Don't Get Told
Across west Africa, local communities and local health professionals were central to beating back the Ebola epidemic. They continue to be at the core of the ongoing recovery effort - a process that still has far to go.
Liberians across the country were among the heroes who worked hard and courageously - despite the lack of a strong international effort to supply the equipment and medical supplies needed to stem the virus. They are the people who are now rebuilding families, neighborhoods and health systems, amid continuing economic strains. Their efforts have been largely invisible to the world. This special section - a beginning of that accounting - is made possible by a grant from the Like a River Fund.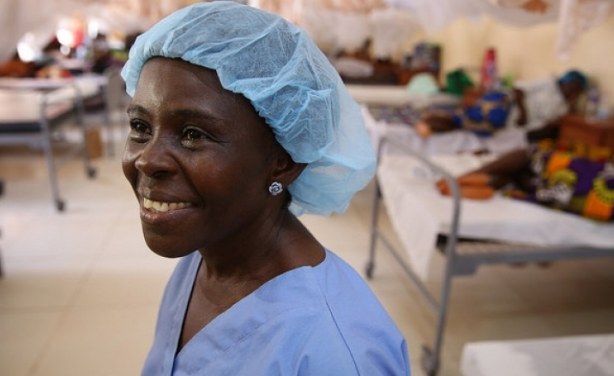 Liberian health professionals provided most of the care for patients - often without adequate protection - and have been essential to rebuilding a ravaged health system.
InFocus
The report of an independent panel convened by the Harvard Global Health Institute and the London School of Hygiene and Tropical Medicine, published in the British medical journal ... Read more »