Trial of Cote d'Ivoire's Former First Lady Set to Begin
Rights groups acting on behalf of victims have refused to participate in Simone Gbagbo's trial, citing an incomplete investigation into her role in abuses, according to Human Rights Watch.
Cote d'Ivoire: Simone Gbagbo Trial Begins

HRW, 30 May 2016

The upcoming trial in Côte d'Ivoire of the former Ivorian first lady Simone Gbagbo for crimes against humanity could be a pivotal moment for justice. However, for the trial… Read more »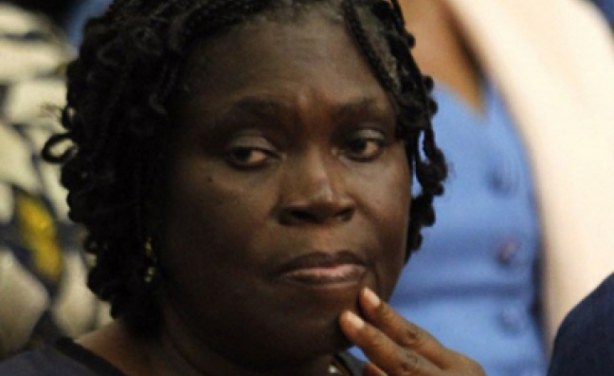 Former first lady Simone Gbagbo.
Cote d'Ivoire: Amnesty Wants Mrs. Gbagbo Handed Over to ICC

New Dawn, 10 May 2016

The global human rights organization Amnesty International says it welcomes the trial of Mrs. Simone Gbagbo but wants local authorities to hand her over to the International… Read more »

Cote d'Ivoire: Many Questions After Simone Gbagbo's Heavy Sentence

ISS, 20 March 2015

It was a case that could have shed light on a painful episode in the history of Côte d'Ivoire and permitted the country to find closure, if only partly, following the… Read more »

Cote d'Ivoire: Learning From the Gbagbos

Daily Trust, 17 March 2015

A court in Cote d'Ivoire last week sentenced the country's former first lady, Simone Gbagbo, to a 20-year prison term on charges of 'undermining state security' during the… Read more »

Cote d'Ivoire: Côte d'Ivoire/Justice - Ivorian Court Jails Former First Lady for 20 Years

Hirondelle, 10 March 2015

An Abidjan court has sentenced former Ivorian First Lady Simone Gabgbo to 20 years in jail, whereas the prosecutor had only asked for 10 years. She was charged with crimes… Read more »

Cote d'Ivoire: Ivorians Divided Over Simone Gbagbo Conviction

Deutsche Welle, 10 March 2015

An Ivorian court has sent former first lady Simone Gbagbo to jail for 20 years on charges linked to post-election violence. Ivory Coast refused to send her to the ICC. What does… Read more »
InFocus
The trial of the former first lady and her 82 co-accused has provoked strong reaction all round and has been seen as an indictment against the Ivorian justice system itself, writes ... Read more »

The 65-year-old had been on trial alongside 82 other allies of her husband, former president Laurent Gbagbo, since December 2014. Read more »