What EgyptAir's Black Box May Reveal
Disputed accounts have suggested that the aircraft made irregular movements during the course of its flight path in Greek airspace. However, no technical faults were found on the plane prior to its departure.
Egypt: Egypt Air Flight MS804 - What the Black Box May Reveal

Daily Maverick, 2 June 2016

Investigations are continuing to determine what led to the downing of EgyptAir flight MS804, which departed from Paris' Charles de Gaulle International for Egypt's Cairo… Read more »

Egypt: Aviation Ministry, Deep Ocean Search Sign Deal to Search for Egyptair Ms804 Black Boxes

Egypt Online, 28 May 2016

The Ministry of Civil Aviation signed a memorandum of understanding Friday 27/05/2016 with the international company Deep Ocean Search "DOS"to carry out the search and retrieval… Read more »

Egypt: Egyptian Doomed Aircraft's ELT Received - Ministry

Egypt Online, 29 May 2016

Egypt's inquiry committee on the doomed EgyptAir plane received satellite report on receiving an electronic distress call from the plane's Emergency Locator Transmitter (ELT), the… Read more »

Egypt: Egyptair to Contract French, Italian Companies to Search for Black Boxes

Aswat Masriya, 25 May 2016

EgyptAir will contract two companies, one French and the other Italian, to help in the search for the black boxes of its plane that crashed into the Mediterranean Sea, Egyptian… Read more »
InFocus
Egyptian authorities have said that although it is "too early" to establish the reasons behind the accident, terrorism cannot be ruled out. Read more »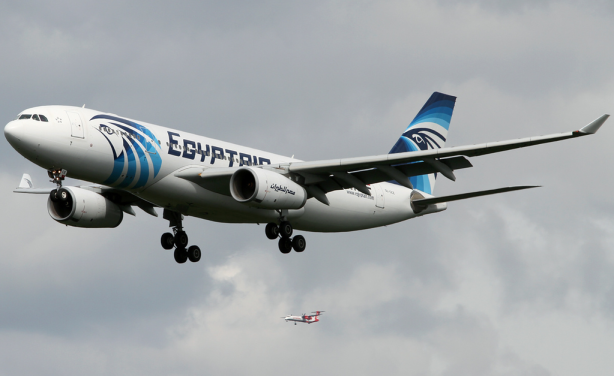 An EgyptAir Airbus A330-200 on short final to Frankfurt Airport in 2013.