Content from our Premium Partner
United Nations Economic Commission for Africa (Addis Ababa)
Plans Under Way to Renovate Addis Ababa's Iconic Africa Hall
The Executive Secretary of the Economic Commission for Africa (ECA), Mr. Carlos Lopes, met Ethiopia's President Mulatu Teshome on 31 May 2016 to discuss progress on plans to renovate the iconic Africa Hall as part of a larger project to modernize the building and also create a visitor's centre experience on the grounds of the ECA. More on the ECA in this BRIEFING.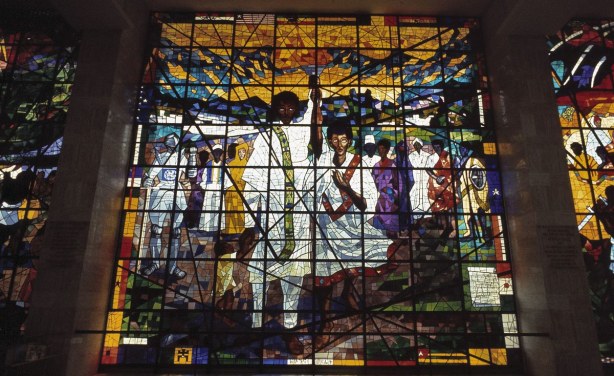 Africa Hall is home to Ethiopian artist Afewerk Tekle's most famous work, "Total Liberation of Africa," a 150m stained glass triptych depicting the founding fathers of the OAU and images symbolizing African nations uniting to tackle poverty and disease. Divided into three parts, the stained-glass artwork tells the story of "Africa Then", "Africa Then and Now", and "Africa Now and in the Future." It covers an entire wall of Africa Hall, which houses the Economic Commission for Africa (ECA).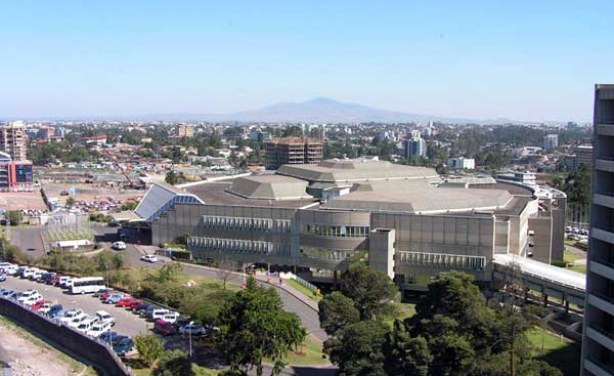 Designed by Arturo Mezzedimi and inaugurated in 1961 by H.I.M. Emperor Haile Selassie, the historic Africa Hall is one of Addis Ababa's landmarks. Africa Hall has been host to numerous meetings, and African Heads of State's decisions, among which the adoption of the Charter of the Organization of African Unity (OAU).
InFocus
African Ministers and leaders gathered in Addis Ababa at the annual joint AU-ECA Conference of Ministers of Finance, Planning and Economic Development closed their activities ... Read more »