Botswana 'Abusing' Zimbabwe's Illegal Immigrants
The country's senators committee has reported that officials are harassing and assaulting illegal immigrants before forcing them to walk long distances.
Botswana: Zimbabwe's Illegal Immigrants Abused?

The Herald, 26 July 2016

Botswana police and chiefs are allegedly brutalising Zimbabweans who enter that country illegally before deporting them. Presenting a report of the thematic committee on Peace and… Read more »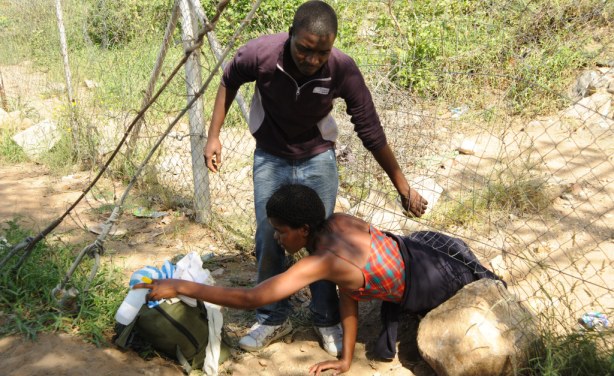 People crossing border illegally (file photo).