What's Next For Zambia?
The Constitutional Court will decide on an application by the opposition on alleged irregularities following President Edgar Lungu's re-election by a narrow margin.
Zambia: UPND Delay Petition to Friday

Zambia Reports, 18 August 2016

The opposition United Party for National Development has pushed the filing of its petition before the Constitutional Court challenging the election of President Edgar Lungu to… Read more »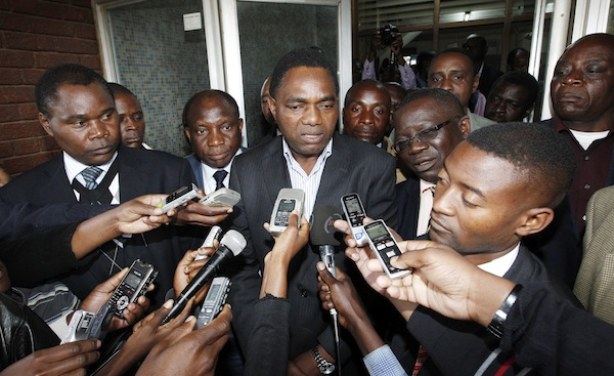 Zambian opposition leader Hakainde Hichilema, president of the United Party for National Development (UPND).