Is Botswana's Success Story Ending?
The country will mark 50 years of independence with nation-wide celebrations but many have questioned Botswana's democratic, human rights principles on issues like homosexuality and gender, writes James Kirby for The Conversation Africa.
Botswana: Africa's Model Democracy At 50?

Deutsche Welle, 30 September 2016

At first sight Botswana's 50 years of independence look like a success story. But it pays to take a closer look, not least at its treatment of its indigenous people. Read more »

Botswana: Nation At 50 - the End of an African Success Story?

The Conversation Africa, 20 September 2016

It is 50 years since Botswana attained independence from British rule. Over the decades, the small landlocked country has been regarded as a role model for success in Africa. It… Read more »

Botswana: African Leaders Snub Independence Celebrations?

The Patriot, 3 October 2016

President Ian Khama's celebratory mood was dealt a serious blow when his colleagues within the SADC region snubbed the country's golden jubilee celebrations on Friday. Officials at… Read more »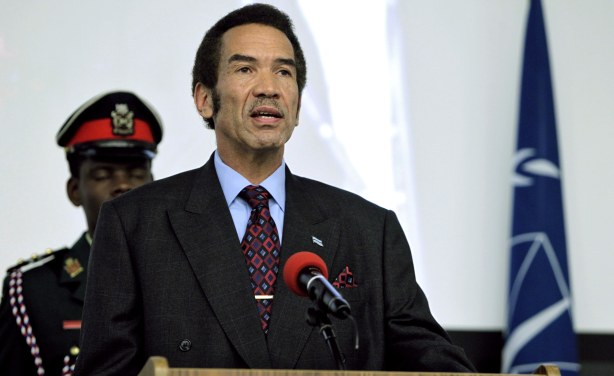 President Ian Khama of Botswana.
Botswana: Botswana Has Come a Long Way - Ralotsia

Botswana Daily News, 20 September 2016

The Minister of Agriculture, Patrick Ralotsia says Batswana have every reason to celebrate the nation's 50th independence anniversary on September 30. Read more »

Botswana: Kgafela for Bot50 Celebrations?

The Patriot, 19 September 2016

Protracted negotiations between Bakgatla tribe and government - which raised hopes of a quick return from exile of Kgosikgolo Kgafela II - could dampen the euphoria over 50th… Read more »