From #BlackLivesMatter to #StoptheBleeding
Reflecting the legacy of the slave trade and colonialism, the African continent and Black people around the world are disproportionately located at the bottom of a global system that systematically sucks wealth upward, toward the top "1 percent", writes AfricaFocus.
Video
Author:

ActionAid International

Publisher:

Publication Date:

4 July 2013

Tax is powerful. It funds schools and hospitals everywhere. We've just launched a global Tax Power campaign to make sure that big companies start ... see more »

Author:

TrustAfrica

Publisher:

Publication Date:

18 February 2016

#Stopthebleeding Campaign to End Illicit Financial Flows from Africa. see more »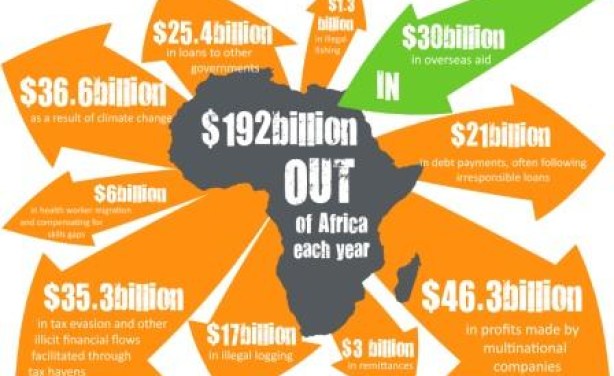 The relationship between development aid and capital flows from Africa.