Massacre At a Stadium - Guinea Confronts Its Past
Guinea has suffered years of corruption and political violence, with the stadium massacre, as it became known, being the latest in a long line of abuses stretching back to the years after the country's independence in 1958.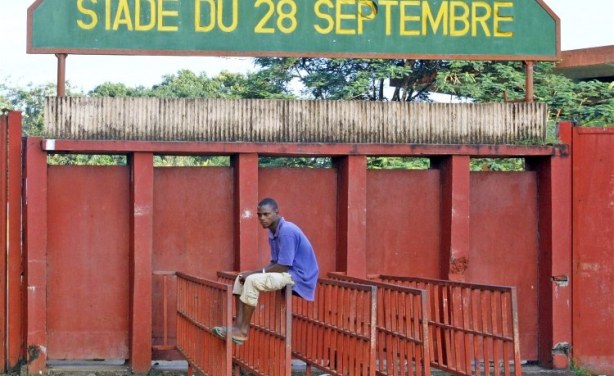 In 2009, hundreds of people were killed or wounded inside this stadium. Hundreds of women were also raped on the morning of September 28.
Guinea: 7 Years On, Justice for Massacre Needed

HRW, 27 September 2016

Guinea has yet to deliver justice for the grave crimes committed on September 28, 2009, at a Conakry stadium, six international and national human rights groups said today, in… Read more »

Guinea: Why Reconciliation Is Crucial

OSIWA, 10 August 2016

On June 29, 2016, the Provisional National Commission on Reconciliation (CPRN) co-chaired by Guinea's highest religious figures submitted its long awaited final report to President… Read more »

Guinea: Make 2009 Massacre Trial a Priority

HRW, 28 September 2015

Guinea's political leaders should put ending impunity and completing reform of the country's judicial system at the center of their priorities, six international and national human… Read more »
InFocus
Guinean and international organizations have warned that the fifth anniversary of the September 28 massacre, during which more than 150 people were killed, should be the last ... Read more »

The indictment of a former minister and the prosecution of an army officer allegedly involved in events of September 28, 2009, during which more than 157 people were killed and ... Read more »