Tanzania Bows Out of Soccer's African Youth Championships
The Serengeti Boys crashed out of the tournament after losing to Congo-Brazzaville.
Tanzania/Congo-Brazzaville: Congo-Brazaville Frustrates Serengeti Boys

Daily News, 3 October 2016

Serengeti Boys who were unbeaten before the yesterday, ended their campaign with a 1-0 loss. The Tanzanians are eliminated on away goal decision after ending their posting 3-3 draw… Read more »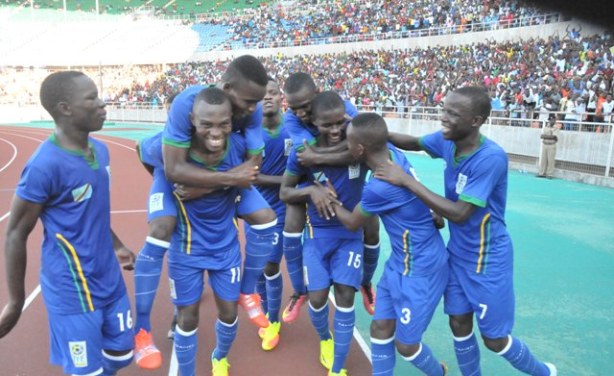 Serengeti Boys (file photo).
Congo-Brazzaville/Tanzania: History Beckons Serengeti Boys in Brazzaville

CAF, 1 October 2016

Tanzania will be looking forward to a positive result in their crucial final round second leg clash against Congo away at the Alphonse Massamba-Debat Stadium in Brazzaville on… Read more »

Tanzania/Congo-Kinshasa: Tanzania's Serengeti Boys Line Up for Congo Scalp

CAF, 17 September 2016

Tanzania is all set for Congo and are hoping to bank on home advantage when they play host to the latter in the first leg of the third and final round of the qualifiers on Sunday… Read more »

Tanzania/Congo-Kinshasa: Serengeti Boys Set Congo in Sights

Daily News, 15 September 2016

The national U-17 football team (Serengeti Boys) is ready for the first leg battle for a place in next year's African Youth Championship finals to be staged in Madagascar against… Read more »