What Are South African Politicians Saying About Gordhan Charges?
The Youth League of the ruling African National Congress and United Democratic Movement leader Bantu Holomisa have called for Finance Minister Pravin Gordhan's removal from Cabinet as he faces allegations of fraud.
South Africa: Should Zuma Replace Finance Minister?

News24Wire, 12 October 2016

The ANC has many capable members capable of taking over Pravin Gordhan's role as finance minister should President Jacob Zuma sack him, the ANC Youth League said on Wednesday. Read more »

South Africa: Pravin an Honest Man - Mthembu

News24Wire, 11 October 2016

ANC chief whip Jackson Mthembu is convinced that Finance Minister Pravin Gordhan is "an honest man," and a wonderful minister. Read more »

South Africa: Activist Defends Embattled Finance Minister

News24Wire, 12 October 2016

The Merebank Justice Network (MJN) on Wednesday called the charges of fraud levelled against Finance Minister Pravin Gordhan a "serious concern". Read more »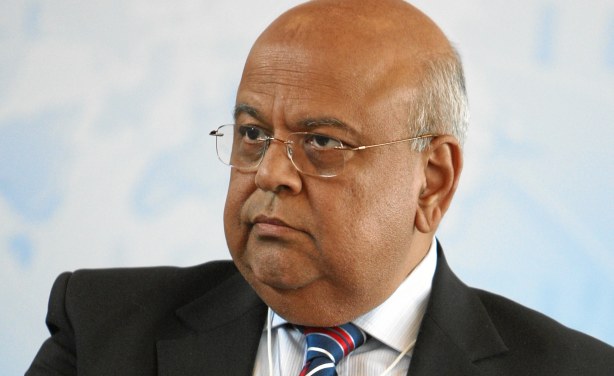 Finance Minister Pravin Gordhan (file photo).
South Africa: Gordhan Should Be Removed From Cabinet Pending Court Case - ANCYL

News24Wire, 11 October 2016

President Jacob Zuma must consider removing Minister of Finance Pravin Gordhan from Cabinet while he fights his fraud charges, said the ANC Youth League on Tuesday. Read more »

South Africa: Former SARS Deputy Expects to Be Cleared

News24Wire, 11 October 2016

Former SARS deputy commissioner Ivan Pillay says he expects to be cleared of any wrongdoing after being summonsed to appear in court with Finance Minister Pravin Gordhan and… Read more »

South Africa: Convicting Gordhan - Hurdles, Olympic Level

Daily Maverick, 11 October 2016

The decision of the National Prosecuting Authority (NPA) to charge Finance Minister Pravin Gordhan with fraud (and, alternatively, theft) for approving the early retirement (with… Read more »

South Africa: Gordhan Should Step Down - Holomisa

News24Wire, 11 October 2016

Finance Minister Pravin Gordhan should step down while he is fighting the fraud charges against him, United Democratic Movement leader Bantu Holomisa said. Read more »

South Africa: Charging Pravin Gordhan Is a Disaster for the Economy in South Africa

DA, 11 October 2016

The fact that the Minister of Finance, Pravin Gordhan, will be prosecuted and arraigned on charges of fraud and theft is a disaster for the economy in South Africa. Read more »

South Africa: Zuma Reaffirms Support for Embattled Finance Minister

Focac, 12 October 2016

South African President Jacob Zuma has reaffirmed support for Finance Minister Pravin Gordhan who has been summoned to appear in court to face fraud charges, the Presidency said on… Read more »

South Africa: Makhura to Gordhan - 'We Believe in Your Ethical Leadership'

News24Wire, 11 October 2016

Gauteng Premier David Makhura has publicly displayed support for Finance Minister Pravin Gordhan, who faces being charged by the National Prosecuting Authority (NPA). Read more »

South Africa: Days of Not Holding Govt Officials Accountable Are Over - NPA Boss

News24Wire, 11 October 2016

NPA boss Shaun Abrahams on Tuesday lambasted those questioning his decision to prosecute Finance Minister Pravin Gordhan on fraud charges. Read more »
InFocus
The head of the National Prosecuting Authority (NPA) Shaun Abrahams has announced that Finance Minister Pravin Gordhan was summoned to answer for his role while Commissioner at the ... Read more »