Should Uganda Transform Makerere Into a Private University?
The country's oldest university has been rocked by students and staff strike for the past two and half decades, which have been blamed on poor management of the institution.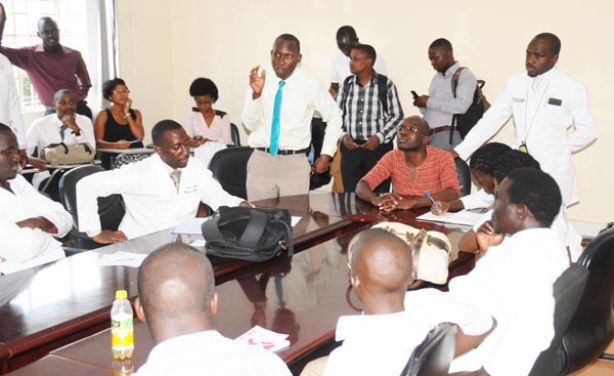 Makerere University medical students during a meeting at the College of Health Sciences.
Uganda: Makerere Closure Paralyses Mulago

Monitor, 8 November 2016

The closure of Makerere University has crippled medical services at Mulago hospital and the subordinate hospitals in the city divisions, leaving hundreds of patients stranded in… Read more »

Uganda: Re-Open Makerere to Save Mulago Patients

Monitor, 9 November 2016

The provision of medical and other services at Mulago National Referral Hospital and its subordinate satellite facilities in Kiruddu and Kawempe, both Kampala suburbs, has… Read more »
InFocus
Makerere University has been rocked by students and staff strikes, which have been blamed on poor management of the institution. Read more »