Will South African Deputy President's Friends Stand Up? Please?
Deputy President Cyril Ramaphosa says his friends love the new government-issue Max condoms, also jokingly noting that they were less noisy than previous condoms, after a complaint by Health Minister Aaron Motswaledi. One wonders who the deputy president's friends are...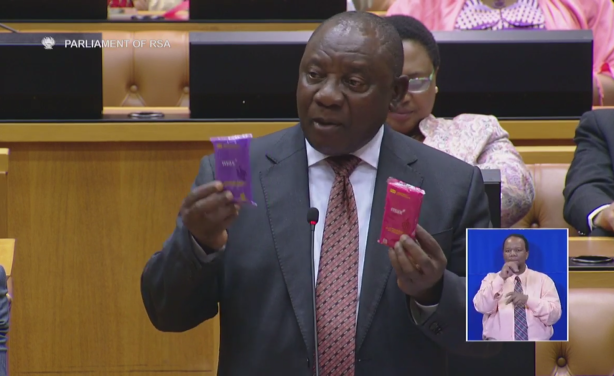 Deputy President Cyril Ramaphosa has urged Members of Parliament to help themselves to the new government condoms - designed for maximum pleasure and to make no noise. (file photo).
InFocus
Deputy President Cyril Ramaphosa has spoken before Parliament and said that Max condoms have been redesigned to reduce noise during sex and will be available in several flavours. Read more »

A joint partnership between U.S. company HBM and the SA Health Protecting Service will provide 145 jobs at a latex condom manufacturing plant while new Max condoms are proving ... Read more »
Video
Publisher:

allAfrica

Publication Date:

2 September 2016

Deputy President Cyril Ramaphosa says the Max condoms were redesigned to reduce noise during sex, prompting laughter and one interesting question from ... see more »