Content from our Premium Partner
GE Africa (Lagos)
Cutting CO2 Emissions from Africa's Coal & Gas-Fired Power Plants
A GE study of the coal and gas-fired plants in the world revealed that in 2015, thermal power plants in South Africa produced over 244 thousand GWh of electricity, resulting in over 237 thousand metric tons (mt) in C02 emissions. "Globally, carbon emissions from coal and gas-fired electricity generation can be reduced by 10% annually," says Paul McElhinney, president & CEO, GE Power Services. "GE's software and hardware upgrade solutions can help make this a reality with moderate investments in the installed base." Read more. More about GE in Africa in this BRIEFING.
Documents
Publisher:

GE

Publication Date:

5 December 2016

GE used a propriety set of data to analyze each coal and gas-fired plant in the world to uncover opportunities to improve plants' heat rate and lower ... see more »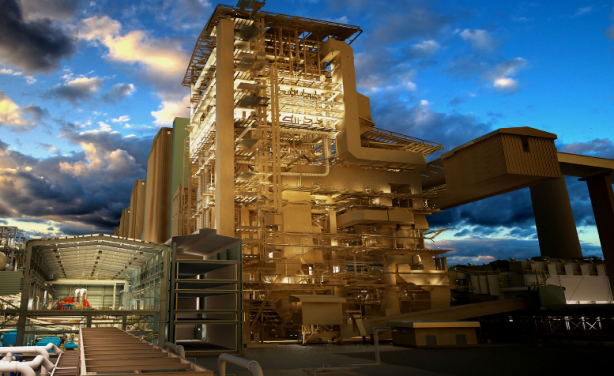 Once commissioned, the Kusile Power Plant in Mpumalanga, South Africa, is expected to become the world's fourth-largest coal-fired power plant. Kusile will also be the first South African power facility to incorporate GE Power's wet flue gas desulphurisation (FGD) technology - a state-of-the-art solution used to remove oxides of sulphur, such as sulphur dioxide, from exhaust flue gases, ensuring its compliance with stringent environmental requirements and to meet air quality standards.
InFocus
Once commissioned, the Kusile Power Plant in Mpumalanga, South Africa, is expected to become the world's fourth-largest coal-fired power plant. Kusile will also be the first South ... Read more »

As much as we would like coal to stay in the ground, the fuel still supplies nearly 30 percent of global energy consumption - its highest share since 1970 - and provides 40 percent ... Read more »

GE has completed an upgrade that's the first of its kind in Africa at the Nubaria power plant in Egypt. The upgrade was implemented on two GE heavy duty 9FA gas turbines that will ... Read more »