Promising Results With Ebola Vaccine in Guinea - WHO
The experimental vaccine would allow the "control a new outbreak of Ebola of the Zaire strain" after final test results confirmed its effectiveness, scientists say.
West Africa: New Ebola Vaccine Trial Results Offer Hope

IPS, 23 December 2016

A new Ebola vaccine may be the first to successfully protect against one of the world's most lethal pathogens, according to a trial involving over 11,000 participants in Guinea. Read more »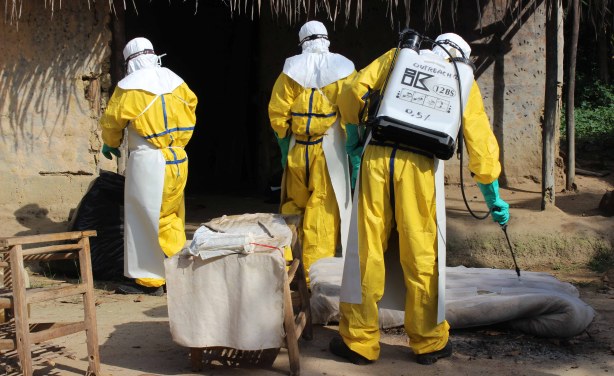 Health workers (file photo).
InFocus
The World Health Oraginzation has however urged caution, warning that while the vaccine has shown "100% efficacy", more conclusive evidence is needed. Read more »