Gambian Govt Shuts Down Private Radio Stations
Two more stations have been ordered off the air following the shutting down of the popular Taranga FM.
Gambia: More Radio Stations Shut Down

Deutsche Welle, 3 January 2017

Two private radio stations in Gambia, Hilltop Radio and Afri Radio, have been forced off the air without explanation. This comes after Taranga FM was shut down over the weekend. Read more »

Gambia: Warning Against Military Action in Gambia

Premium Times, 3 January 2017

Deputy President of the Senate, Ike Ekweremadu, has warned against military action in the Gambia following that country's presidential election, saying such action could threaten… Read more »

Gambia: Opposition Warns Jammeh

Al Jazeera, 2 January 2017

The Gambia's opposition says longtime ruler Yahya Jammeh could be considered a rebel leader if he takes up arms and doesn't step down later this month, a warning issued after the… Read more »

Gambia: Popular Radio Station Forced Off Air

Deutsche Welle, 2 January 2017

Privately-owned radio station Taranga FM was forced to shut down by Gambian authorities. This may be a sign of things to come if Gambian President Yahya Jammeh stays in power after… Read more »
InFocus
Adama Barow has urged citizens to take full charge of their destiny and resolve their differences in peace. He says it will be a shame if they let outsiders do it for them. Read more »

Leaders from the Economic Community of West African States had deployed troops to The Gambia after Jammeh said he would not accept the results of December's election. Read more »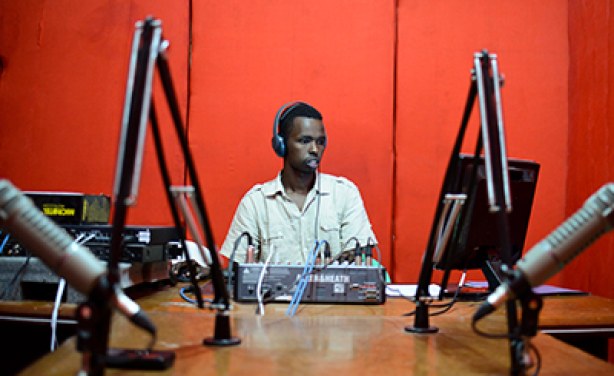 Gambian President Yahya Jammeh has been accused of stifling the press during his presidency.