Is Gambia's Jammeh Changing His Tone? - VIDEO
Yahya Jammeh appears to have called for an amnesty in a televised address to the nation.
InFocus
Gambia's President Yahya Jammeh, who initially conceded defeat, has vowed to remain in office. West African leaders are meeting in Abuja to ensure a peaceful transition. Read more »
West Africa: Jammeh Asks Leaders to Postpone Trip

Premium Times, 10 January 2017

At the instance of President Yahya Jammeh of The Gambia, the high level ECOWAS mediation mission led by Nigeria's President Muhammadu Buhari has pushed forward its visit to Banjul,… Read more »
InFocus
West African leaders will continue to mediate in an effort to ensure a peaceful transfer of power in The Gambia where President Yahya Jammeh refuses to accept election defeat. Read more »

Many of the country's captains and generals, who aquired their colourful titles "on the sofa", will run for their lives in the event of any "serious war", ... Read more »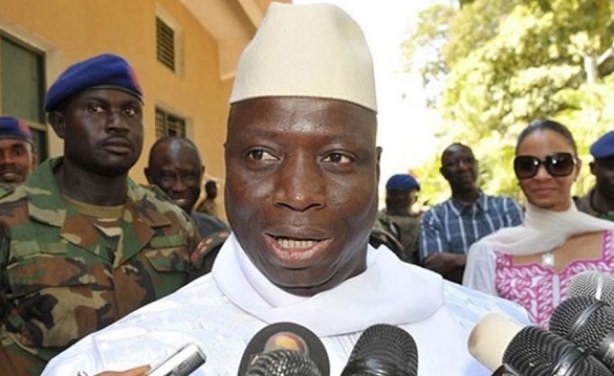 Gambia's long serving President Yahya Jammeh.