Ford South Africa Recalls Kuga SUVs After Fires
Ford Kuga owners have been advised to take their 1.6-litre vehicles for urgent inspection after more than 40 caught alight without warning - one such incident resulted in a driver's death.
South Africa: Ford Recalls Kuga 1.6-Litre

SAnews.gov.za, 16 January 2017

The President and CEO of Ford Motor Company Southern Africa, Jeff Nemeth, has announced a voluntary safety recall for certain Ford Kuga utility vehicles. Read more »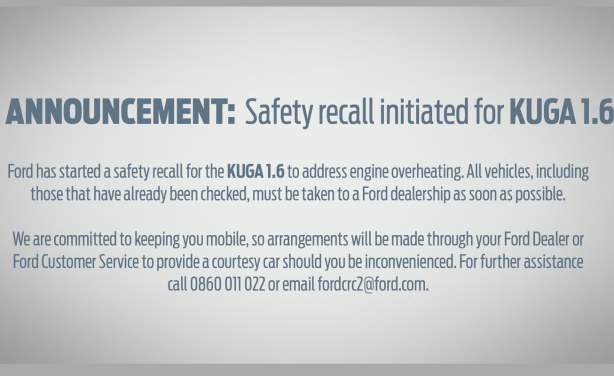 Ford South Africa has recalled its Kuga 1.6 vehicles after more than 40 fires.